Voter turnout seen as one highlight of midterm elections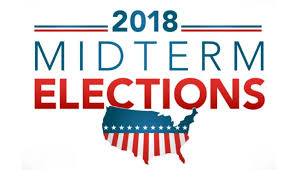 While the implications of Tuesday's midterm elections are still being debated, Baldwin history teachers were excited by the big voter turnout.
"As a social studies teacher, the voter turnout made me very hopeful because of the amount of civic responsibility being shown," Doug Graff said.   
Kate Deemer echoed these thoughts.
"It was nice to see so many young people energized to vote because that is something that is very crucial to our republic," Deemer said. "I am very hopeful for our nation moving forward just based on the civic virtue of our youth today."
The midterm vote was thought to be one of the most consequential in recent history, as pressing issues continue to divide the country. Although votes are still being tallied, it has been projected that Republicans increased their majority in the Senate and Democrats gained control of the House of Representatives.
Even with the House victory, the Democrats may face problems, Graff said.
"I actually think with the Dems winning the House, the Dems are faced with a tough decision. Some want Nancy Pelosi to be Speaker of the House, but (Democrat Conor) Lamb outwardly bashed her. There's a segment that doesn't want her, so this could cause some turmoil," Graff said.
Many Democrats were looking for a lot of large victories in a "Blue Wave," but that did not happen. In fact, Trump supporters could look to Republican gains in the Senate as a sign of significant voter support for the president.
Still, some of the races the Democrats lost could give them hope, Deemer said.
"I was surprised that (Democrat) Beto O'Rourke was able to make the Texas race so close, because that is normally a very red state," Deemer said of the race in which Sen. Ted Cruz defeated O'Rourke
Senior Julia Gaetano, who follows politics closely, said she was satisfied.
"I'm pretty happy with the results," she said. "I was wary beforehand, but I'm happy with the Democrats taking back the House."