Rappers make habit of pushing back release dates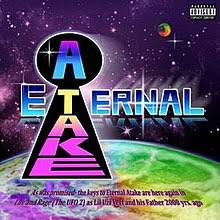 When a musicians tweets out an upcoming release date for a new album, it's no surprise that fans get excited.
Lately, though, some rappers have not been keeping their word on release dates.
The most notable example of this is when Kanye West tweeted out a release date for his upcoming album, Yandhi. The original date in the tweet was Sept. 17, but it has now been pushed back to Nov. 23.
Lil Uzi Vert also has been teasing his fans ahead of the release of Eternal Atake, which was expected to be out weeks ago, and yet is still being held back. Uzi had made multiple claims that new music was coming soon, but his album still isn't out.
Lil Uzi fans also know that the artist has released seemingly endless snippets, which are typically small video clips containing a few seconds of unreleased tracks.
Ski Mask The Slump God is another artist who seems to always tweet out a release date, push it back, and then release multiple snippets all over social media.
West claimed that the reason his album was being delayed is that not only did he not finish in time, but that he wanted to go to Africa to record the rest of the music. He also claimed that he was incorporating a lot of new sounds that no one has ever heard.
That may be understandable, but if West wanted to have time to introduce all of these new sounds, he should have just given himself more time to finish, rather than promoting a release date that was not met.
But maybe he didn't give himself enough time on purpose. Given West's nature, it is entirely possible that he pushed out the unrealistic release date simply to create buzz and controversy surrounding his new album.
Lil Uzi may also be doing the same thing, especially since he has been releasing many snippets to get people excited for certain songs. Ski Mask also has been dropping plenty of snippets for fans to get excited about. As of now, there are five videos on his Instagram.
Purposefully holding back music to increase hype while leaving fans disappointed is something that should not become a new trend.
Artists need to make sure that they are completely ready to drop their music whenever they originally state they will, as it has become quite frustrating for fans to wait on them.
About the Contributor
Mason Hurley, Multimedia Editor
Multimedia Editor Mason Hurley is a senior and three-year staff member. He always has a clean pair of Jordans, Nikes, Adidas, or Yeezys on, and may be...