Key seniors score major return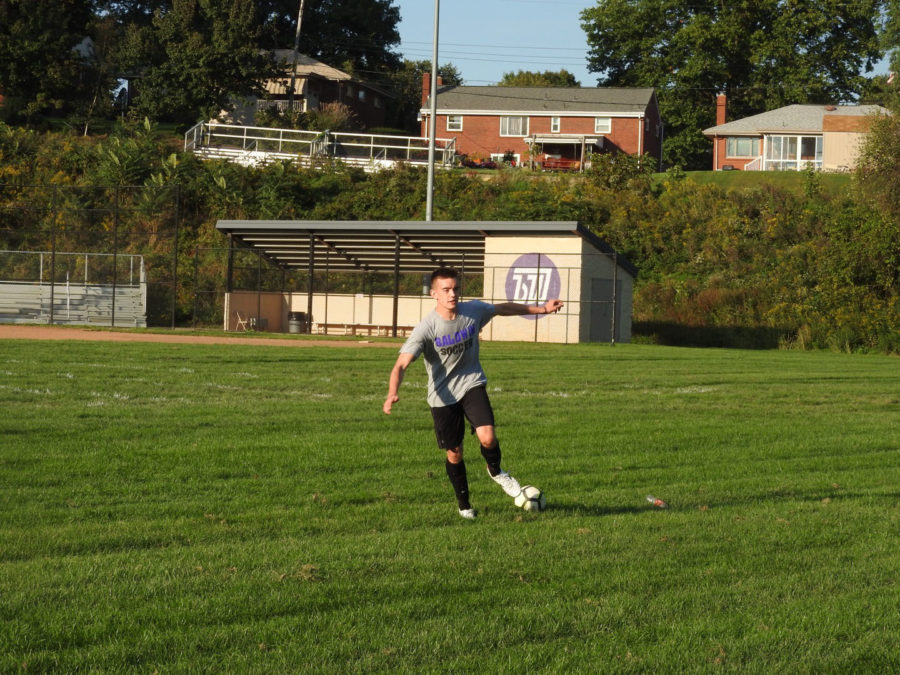 If a habit is given up for more than a year, most people cannot get back into it without difficulty. However, two boys soccer players have defied those standards.
Seniors Mitchell Kress and Austin Sabo both were starters on the team their sophomore year, didn't play their junior year, and re-joined the team their senior year.
Sabo dealt with concussion trouble during his sophomore season, which prevented him from playing in his junior season.
"I did everything I could to come back," Sabo said. "I felt like I needed to come back for my teammates. It just feels amazing to be back playing with the people I have played with my entire life."
Kress, on the other hand, just decided playing wasn't in his best interest during his junior season, but he decided to come back for his senior year.
"Last year I took some rigorous classes, and I was really busy with work, so playing just wasn't in my best interest," Kress said.
Kress said he felt that his return was necessary.
"It just felt wrong not being out there with my team. It was my first year not playing since I was 6 years old, and I knew the guys wanted me out there, and I wanted to be out there with them again," Kress said.
Both players earned back their starting spots on the team.
"It brings back that sense of nostalgia from when we all played together all throughout our lives," senior Jared Bell said. "It gives me a lot more confidence while playing, with Mitch and Austin back to where we are all used to them being."
The team has had one of its strongest seasons in recent memory.
"It feels really good being in this position finally," Kress said. "We are turning around the reputation of Baldwin soccer, and it is awesome doing it with this group of guys."
The team is pleased with the transition into the new system implemented by new Head Coach Dave Zinski.
"Coach Zinski has given us a new confidence, a new mentality, and a new way of playing," Bell said.
About the Contributors
Johnny Staley, Staff Writer
Johnny is a senior and a second-year staff writer on the Purbalite. He is a track athlete and loves watching sports in his free time. He likes to write...
Connor Reiche, Staff Writer
Connor Reiche is a first year senior staff writer for the Purbalite. He enjoys spending time with his friends, listening to music, and playing video games.
Natalie Zgurich, Sports Editor


Sports Editor Natalie Zgurich is a senior and in her third year on the Purbalite. She is most likely on the tennis court or walking her dog. She also...