New Netflix horror series creates suspense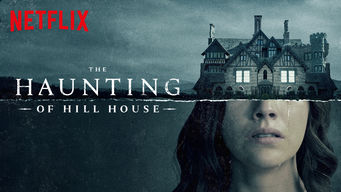 Just recently released on Netflix is The Haunting of Hill House, a new original series in which a family's haunting past catches up with them.
The show's premiere episode sets a high bar with its intertwining story of the family's past and the current lives of each of the members. The show is filled with high tension and relatable characters.
Creator Mike Flanagan is an established writer in the horror film genre with the creations of the movies Hush, Oculus and Ouija. This show is a must-watch for fans of horror and suspense.
The first episode hints at the past events that the family has dealt with as well as displaying how each of the members are in the present. While each of them have their own lives and not much connection, episode one stirs the pot and introduces an event that inevitably draws them together.
Steven Crane is the main character of the show thus far. After failing as a novelist, Crane writes about his past at Hill House, the most known haunted house in America. Although some of his family disapproves, he continues to get the book published.
Nell, Steven's younger sister, is introduced as one of the main victims of the haunting. Paranoid her whole life, Nell is desperate to contact the other members of her family as she feels the family is in grave danger.
The show stays true to the elements of suspense and storytelling to make a captivating experience. This show is 100 percent binge worthy.