Hollywood increases Asian representation in movies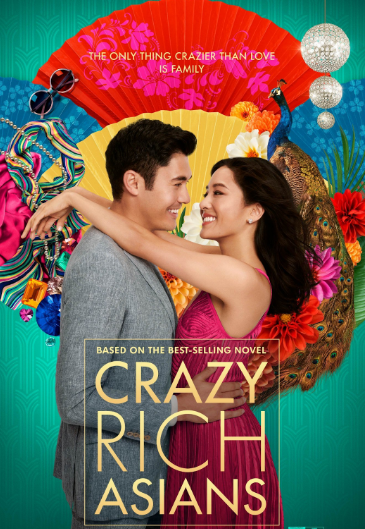 It's no secret that Hollywood struggles with diversity in roles. White people have dominated the movie playing field for decades. Minorities usually play the sidekicks and are subjected to stereotypes — or if not, the movie revolves completely around the issue of their race.
This is especially true with Asian characters, who too often are portrayed as poor English speakers, or they are characters whose entire identify revolves around their racial identity. Either way, the fact that they are Asian is always at the forefront of casting.
Movies like Crazy Rich Asians and To All The Boys I've Loved Before are revolutionizing the representation game and challenging more films to cast more Asian actors in "regular" roles.
To All The Boys I've Loved Before is one of the most talked about Netflix movies of 2018. The rom-com blew up among hopelessly romantic teenagers for its unique storyline and relatable characters.
The main character was Asian. And she played a teenager in a love story. Of course, they mentioned a little bit about her Korean culture, but it wasn't overdone. She played a normal role in a normal romantic comedy and people loved it.
On a more extreme scale, Crazy Rich Asians came out with an all-Asian cast, the first film to do so in 25 years. The film was a good movie on its own — the story wasn't rushed and the characters were properly developed. But most importantly, the film really made a statement about the lack of representation of Asian characters in Hollywood films.
The Meg also reflected more Asian representation in its characters. The director, Jon Turtletaub, worked with a Chinese studio for the making of this film. He wanted to ensure that the movie would translate well to Chinese audiences. He worked with Chinese and Kiwi actors, including Lee Bingbing and Masi Oka.
With more films becoming more inclusive of Asians, stereotypes will begin to decrease and Asian actors will finally be able to take a front seat in Hollywood's films.