UFC champ being made example of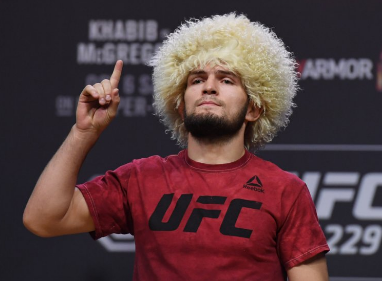 UFC 229, held over the weekend, promised a lot of things. Fans were promised quality fights, titanic pay per view sales, and one of the most compelling storylines finally coming to fruition when Conor McGregor and Khabib Nurmagomedov faced off at the end of the night.
The deciding moment came in the fourth round when everyone knew it was over. The exact hold is still up for debate, but Khabib caught McGregor in an unwinnable choke hold and McGregor was forced to tap out.
One thing fans got as a little added bonus was what came after the fight. Following the fight, Khabib jumped over the octagon and attacked one of McGregor's trainers. Shortly after that, individuals from Khabib's camp jumped into the octagon and started to attack McGregor.
McGregor received his purse as there was no legitimate evidence that saw him as an instigator in the attacks that took place. Khabib's purse, however, is currently being held by the Nevada State Athletic Commission until further investigation takes place.
Khabib is facing suspension from the UFC, several members of his camp are facing possible deportation, and Khabib is being viewed as a disgraced fighter. Many people forget, however, that McGregor instigated a similar incident just a couple of months ago when he threw a dolly through Khabib's bus, injuring several people on board.
The UFC has clearly been biased towards McGregor, as they've always protected him from outside pressure, and the biggest punishment he's received have been little slaps on the wrist. After each incident he would pay the miniscule price of a couple of fines and five days of community service.
There's no doubt what Khabib and his camp did was wrong, however, as it somewhat tarnishes the one thing the UFC relies on, and that is authenticity. The UFC does not need scripted fights to draw attention, but the incidents after the fight certainly made fans think they were watching a WWE match. Fighter Tony Ferguson expressed that it has embarrassed the league and the sport.
Yet many have failed to realize that Khabib handled McGregor's trash talking about his country, about his religion, and about his father with an incredible amount of class. But the NSAC will only see what happened after the fight, and this just so happened to be one of the biggest events in MMA history, so there will be some kind of consequence moving forward for Khabib.
UFC President Dana White has stated that Khabib will not be stripped of his title and he hopes that Khabib will receive at least some of his purse. White has also stated, however, that there will be some kind of suspension for Khabib and his actions following UFC 229.
Khabib has become a flawless fighter and a champion. However, when an athlete like him is in a state of dominance, many will try and take him off his pedestal. Just like Tom Brady has in the NFL, Khabib has become somewhat of the bad guy in the UFC with a target on his back as someone who should be made an example of. What Khabib and his team did was wrong and disrespectful, but does he truly deserve such a harsh punishment?
About the Contributor
Jaiman White, Multimedia Editor
Multimedia Editor Jaiman White is a senior and this is his third year on The Purbalite staff. Jaiman can be seen in his natural habitat, in the back corner...