Zuders create Film Fanatics group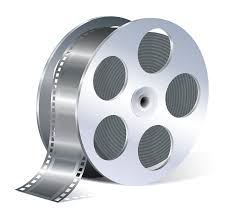 Baldwin students have been talking about movies like The Kissing Booth and To All The Boys I've Loved Before, which has led juniors Emma and Abby Zuder to start an after-school film group called the Film Fanatics.
The twin sisters brought the idea to senior Alexis Shandor, who helped them find a sponsor for the group. English teacher Dr. Daniel Harrold said he was more than happy to help the Zuders after he saw their commitment to making the Film Fanatics a reality .
"I want to give them all the credit. They have really done an amazing job putting this together," he said.
The Zuders wanted to make the group so that students could share their opinions on and love of movies.
According to Zuder, the format of the group's meetings will mimic that of Literary Guild, with a pattern of meetings alternating between choosing a movie and then discussing it. Meetings will be held twice a month.
"I love Literary Guild, but there are students who appreciate films more than the books or just do have the time to sit down and read," Emma Zuder said.
The group has a Remind account, which can be found with the handle @filmfanat, where announcements including the dates of the meetings will be posted.
Each month the group comes up with a theme. During the first meeting of the month, the members will suggest the movies they want to watch and then vote on Twitter using the handle @bhsfilmfanatics, where members also can suggest which movies they want to watch and discuss most. The next meeting will be next Wednesday.