Girls Tennis clenches playoffs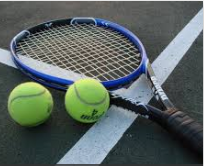 For the girls tennis team, efficient consistency has been the main theme of the season. They notched another win on Monday against Woodland Hills, following a Friday win against Bethel that clinched their fourth straight playoff berth.
"Our team put in a lot of hard work," senior Jenna Tarson said. "It's so nice to see us all play well and succeed."
Chemistry throughout the team remains important, and it resonates with all of the players.
"It's a great group of girls that play well together. Having that support benefits the team," Tarson said.
Their hard work continues to benefit, and it creates an overall positive attitude for the team, especially with playoffs in the near future.
"We'll all try our hardest, play how we've been playing, and see where we end up. That's all we can do to succeed," Tarson said.
The team's next regular season match is today against Mount Lebanon, which is the last one before playoffs begin.