Spider-Man sets new standard for superhero video games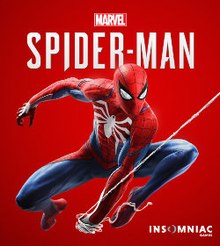 In an era of lackluster superhero video game offerings, Insomniac Games has struck gold with its latest title, Spider-Man.
A PlayStation exclusive, Spider-Man takes the fantastic combat of the Batman: Arkham games combined with fantastic scenery and web-slinging mechanics to truly put players in Spidey's shoes.
The game takes place in a beautiful rendition of New York City, with Peter Parker graduated from college and looking to settle into a job as a lab assistant to Dr. Otto Octavius. After hours, Parker unleashes his powers on all types of criminals found throughout the Big Apple.
Various charismatic villains make their way into the original storyline, allowing players to use different play-styles and techniques to defeat different enemies. Combat can be enhanced through a deep upgrading system, allowing players to acquire new abilities and combos, along with new gadgets that can also be thoroughly upgraded.
Along with this personalization of combat, players can use in-game tokens from stopping crimes or collecting backpacks to craft several different suits to further their immersion into Spider Man's life.
Apart from Spidey, several recognizable characters make appearances in the game: Stan Lee makes a cameo in the game, Harry Osborn provides side-quests with several different research labs, J. Jonah Jameson has a radio show that he uses to attack Spider Man and any of his supporters, Aunt May helps her nephew stay on his feet, and Mary Jane Watson has the stereotypical on and off love drama with Parker that reminds the player of high school.
Overall, Insomniac does a great job of immersing the player into the game and truly giving an authentic, realistic Spider Man experience. The web-slinging is absolutely fantastic, using real physics and logic to allow players to control Spidey in any way they choose.
Nothing beats the feeling of climbing all the way up the Empire State Building, jumping off, and swinging all around the city, watching people go about their business or stopping to prevent live-action crimes.
Spider-Man is a must-play game for PlayStation 4 owners who enjoy superheroes or simply want an immersive open world experience.