Baldwin to bring back dance team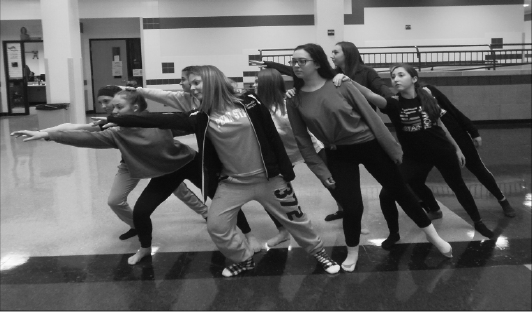 After meeting at a dance convention last year, junior Savanna Starr and freshman Abby Rodgers realized that they did not have a way to share their love of dance through school.
"We realized there wasn't really a dance team at school, so we decided to make one," Starr said.
Starr and Rodgers then went on a search for a teacher who would sponsor their team. Sara Nairn, their physics teacher, agreed.
This will be the first time in several years that Baldwin will have a dance team. Anyone interested in joining the team should go to an informational meeting Thursday after school in Room 334.
Nairn said that she had been asked to sponsor a dance team for the school last year as well, but it did not become a reality.
"Some girls came to me last year but we didn't have time," Nairn said. "So this year some other girls came and I said yes."
If there is sufficient interest and Thursday's meeting goes well, the team plans to perform at school events like basketball games. The team may also consider competing later on, according to Starr.
"We wanted to create a team that would allow people to be involved in dance, but we don't want it to be too demanding," Starr said.