Love Yourself: Answer finishes BTS's trilogy well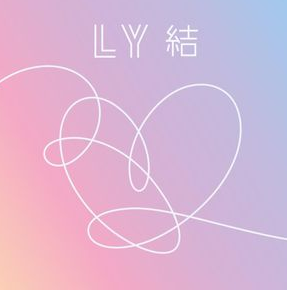 More and more people are hearing about K-pop and BTS as the group comes back with a significant and optimistic album which lives up to all the hype their fans give them.
The group's newest album, Love Yourself: Answer, consists of eight new songs while also including the band's best hits from its previous two albums.
The lead single, "Idol," brings a traditional African and Korean sound to meet a more modern one. The song preaches that people should be themselves, with lyrics like, "You can't stop me loving myself," while the "Idol" dance challenge encourages people to follow along with BTS's dance.
BTS is a Korean pop music group that is rapidly taking over charts worldwide. They topped at No. 1 on charts such as Billboard 200, and the Top Artists chart. Their song, "Idol", which features Nicki Minaj, also charted in at No. 11 on the Billboard Hot 100, falling just below Ariana Grande's "God is a Woman."
The group's new songs are upbeat and give off a lot of positive vibes in comparison to the last album, Love Yourself: Tear.
The theme of the new album is quite literally, the answer: to love yourself. Their newest songs preach love and accepting oneself.
Tracks such as "I'm Fine," "Answer: Love Myself," and "Epiphany" all encourage strength and the idea that people must love themselves before they can love others.
There are seven solo tracks on the album for each boy of the seven-member band. Each song is unique and shows off their individual talents, from the slow blues vibe of "Singularity" slow to the upbeat dance music of "Trivia: Just Dance."They also include surprises for fans such as Suga's solo track, "Trivia: Seesaw." Suga is traditionally a rapper but this track proves that he also has great singing skills.
Love Yourself: Answer is the final part of the group's Love Yourself album trilogy. The trilogy tells the story and struggle for personal love and acceptance. The final part successfully wraps up the story with meaningful and upbeat songs that would make anyone feel happy.
BTS continues to gain more popularity with good reason, since they sing about important things such as mental health and self-love, which connects greatly with younger and older audiences.
The album is a good starter album for those who are new to K-Pop or BTS because not only does it include eight new songs, but it also includes 18 of their best tracks from their previous two albums. As a whole the album gives a listener a good feel for BTS and the group's wide variety of music. Anyone can find something they like in their album. It also encompasses the Love Yourself trilogy, which has made the group grow more popular in the United States.
Overall, the album is perfect for both newcomers who have never hear of K-Pop and long-time fans.