¨To All the Boys I've Loved Before¨ provides new twist to classic love story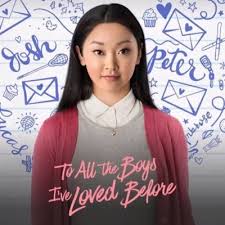 The new Netflix Original,  has one of the oldest stories out there.
In the movie, romance novel fan Laura Jean must pretend to date Peter Kavinsky, a jock and the most popular boy in the school. They make a plan to fake date so Laura Jean will have time to get over her childhood best friend and crush, and Peter will be able to make his ex-girlfriend and Laura's ex-best friend jealous.
Anyone with common sense will know immediately that the two will end up falling in love for real. What makes this movie different from other sappy teen romance movies is how the two begin to fall in love. Laura and Peter bond over their loss of a parent. They teach each other about their favorite movies and snacks.
The directors are able to take a classic romantic chick flick and make it more modern and deep compared to most sappy love stories.