80's fashion trends bounce back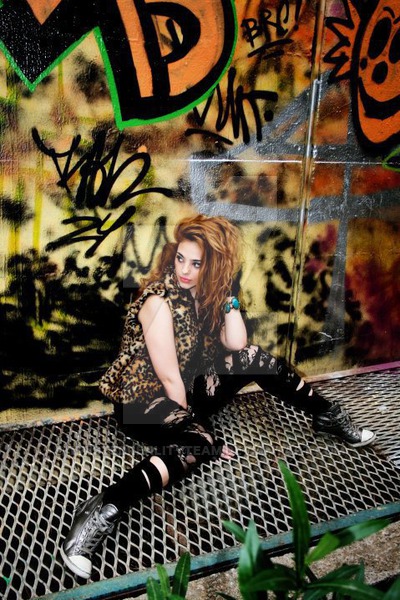 Many of today's crazes are saturated with nostalgia. Remakes dominate cinema, older music artists are re-emerging, and reboots are popular on television. So it comes as no surprise that this reminiscent movement finally has hit fashion. Styles from the '80s are once again all the rage.
The trend began with tamer '80s trends such as bomber, leather, and denim jackets, high-rise jeans, and overalls. The styles steadily became bolder and more age-centric with off-the-shoulder shirts, neon colors, and vintage T-shirts. Accessories and embellishments were later added including sequins, rhinestones, and scrunchies.
Along with the return of wellness-based exercise, like yoga, Pilates, and aerobics, brightly-colored leotards, stretch-pants, and legwarmers have also made a comeback.
This fashion trend is not just casual, though. Women in the workplace are once again sporting power suits with big buttons and shoulder pads.
Following the eye-catching clothing is makeup to match. While the bright blue eyeshadow and red lips of the '80s are often looked back on with horror, celebrities are experimenting with vivid pigments to bring attention to their eyes, lips, and cheeks.
Some are not so sure about the resurgence of '80s fashion, as it feels unoriginal and like a regression, or it is a reminder of an embarrassing time. Others, however, especially the younger generation, are excited to experience a part of the past that they did not get to experience firsthand. Either way, it seems the '80s are back, at least for a while.
.