Machine Gun Kelly dares to diss Eminem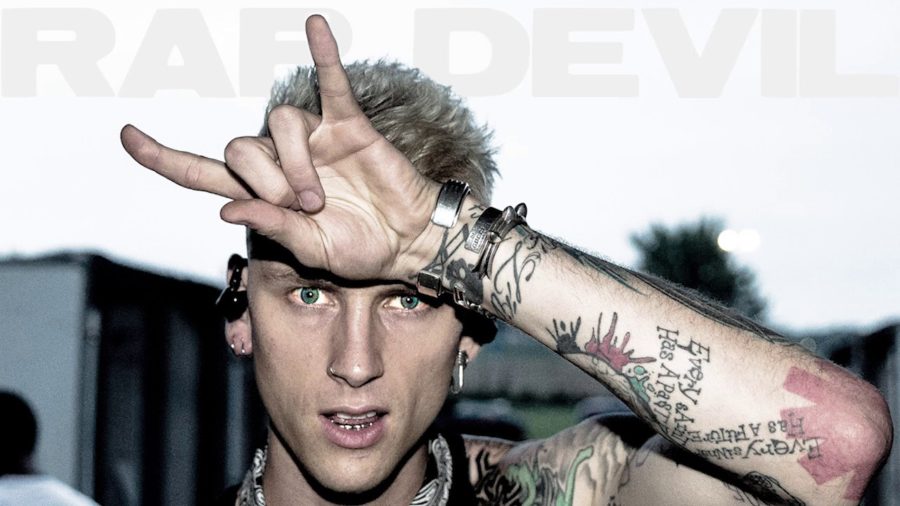 Since the dawn of hip hop on the streets of New York, there have been battles, diss tracks, and beefs. The latest rap rivalry arose when rap legend Eminem dropped his first album in six years, Kamikaze, on August 31.
One of the tracks on the album is "Not Alike," which is a diss against fellow rapper Machine Gun Kelly. MGK released several projects since 2006 but has built a fan following after he signed a record deal with Bad Boy Records in 2011.
On Monday, following the release of Em's album, MGK released a diss track to his own YouTube channel and World Star Hip Hop entitled "Rap Devil." The name of course serves as somewhat of a parody of Eminem's critically acclaimed and record shattering "Rap God." However, the question remains: Why are these two rappers feuding?
Sometimes it's hard to pinpoint where a feud starts, but this rap beef goes to back to 2012, when MGK took to Twitter making inappropriate comments about Em's daughter, Hailie. Hailie is of course a fixture in many of Em's classic songs and although the relationship is not rock solid, they were obviously still in each other's lives enough for it to upset him.
Eminem would fire back initially in his own tweet, exposing MGK for what the rapper said about his daughter. The feud would remain dormant until this past week, when both rappers would come out with their respective diss tracks.
To casual hip hop fans this is just another regular set of diss tracks. However, when "Rap Devil" was released, it opened the floodgates to something that had never been seen before. There have been minor attempts in the past to diss Eminem but nothing quite as public and as ruthless as this. The general understanding in music is to not diss Eminem, because Eminem can destroy any opponent in his fast and relentless style of rapping.
There may have been better rivalries. There may have been more complex diss tracks. But as corny as it sounds, everyone will remember where they were when Eminem was ruthlessly dissed by Machine Gun Kelly.
About the Writer
Jaiman White, Multimedia Editor
Multimedia Editor Jaiman White is a senior and this is his third year on The Purbalite staff. Jaiman can be seen in his natural habitat, in the back corner...