`Mamma Mia' sequel hit all the right notes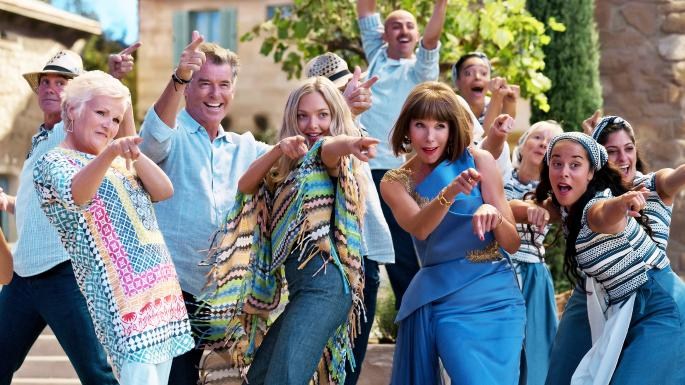 Over the summer, Twitter was ablaze with former hippies, college kids, musical lovers, and everyone in between going gaga over a Swedish pop band from the 70's. Why? The movie sequel Mamma Mia: Here We Go Again had hit theaters.
Watching all of the "older" characters in the original plotline live out their young lives in flashback truly made this a summer movie to remember.
The sequel featured some pleasant changes, as well as the timeless features that made the first movie such a success.
For example, the adoption of a new, yet of course all ABBA soundtrack allowed for more of their hits to be enjoyed. "Waterloo" and "Knowing Me, Knowing You" especially were much appreciated additions.
The decision to recreate the past obviously added some new actors to the franchise as well. Lily James as young Donna and Hugh Skinner as young Harry were the definite standouts, both lovely singers.
The casting in this movie overall was far better than the previous film. Unlike the guys in the first movie, the newly cast men sang well. This must have been intentional: the "old" dads hardly sang, and it was for good reason. As a matter of fact, Pierce Brosnan only sang part of "SOS," when his character is the male lead of the first movie.
Along with stellar song and cast selection, the plotline added to the foundation Mamma Mia is built on: love and friendship. Seeing Donna's past and Sophie's future really put things into perspective. It was also nice to see Sophie's dads and her mom's friends supporting her through Donna's passing. Keeping these themes was key to this sequel's success.
Such a sequel had been nervously anticipated, as Mamma Mia is so beloved. Yet, to America's happy surprise, this movie did the original justice.
About the Writer
Avery Greenaway, Multimedia Editor
Avery is a senior and this is her third year on the Purbalite. She's always in the mood for some quality sushi, and is very adamant about her preference...