Streaming services prompt artists to make longer albums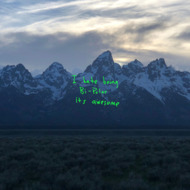 Hang on for a minute...we're trying to find some more stories you might like.
The music industry is constantly adopting new sounds, featuring new artists, and changing the entertainment business altogether. One of the current trends is making albums that are really long.
In the vinyl record days, artists were limited to about 45 minutes of music per album. When CDs came along, that number rose to about 70 minutes. Then fans started to notice that not every artist had 70 minutes of good material, and that some songs were just filler.
Now things have gotten even worse. With the recent popularity of music sites such as Spotify and Apple Music, some artists have been releasing albums with 20 songs or more.
These sites allow listeners to stream songs for free, with advertisements, or for a low monthly price. In doing so, the goal has switched from wanting listeners to appreciate the actual music, to seeing who can get the most streams and ultimately make the most money.
Artists and record labels seem to have figured out that some people just choose an album to stream and let it play through, no matter how long it is, until the end. If there are more songs on the album, the artist will pick up more streams.
This trend is most prevalent in the rap and hip hop genre, as seen on the most recent albums from artists such as Post Malone, Rae Sremmurd, and Playboy Carti.
However, some lyricists still depend on their talent to keep them on top.
J. Cole and Kanye West both released albums within the last month, and managed to stay at the top of the charts. Artists like these remind fans of what music should sound like, and how more doesn't always mean better.