Chris Paul cannot catch a break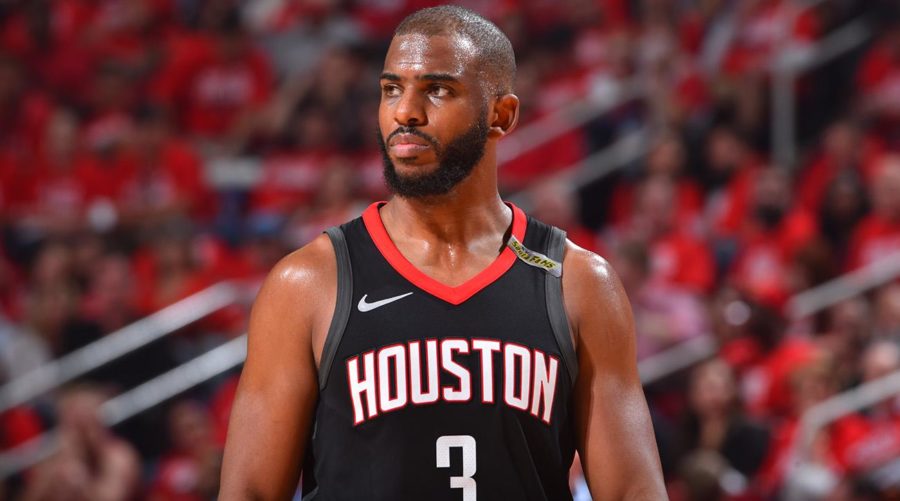 Looking at the current landscape of the NBA, people see accomplished champions. LeBron is going to his eighth straight conference finals this summer, Steph Curry is a two-time league MVP, and between the two players they have won multiple championships.
Yet there are plenty of talented players who never win an NBA championship — like Allen Iverson and Charles Barkley, or Chris Paul today.
Paul has nine all-star appearances, won rookie of the year, and had his number retired by his alma mater. As a player, CP3 has accomplished so much. However, Paul is possibly the most karma-plagued player in NBA history, with roadblocks at every turn he takes.
Paul's career started when he was drafted fourth overall by the then New Orleans Hornets. Paul would win rookie of the year and immediately become one of the league's premier players. In that same rookie year, however, New Orleans would be hit by Hurricane Katrina, and the team would play its home games in Oklahoma City, severely damaging the state of the team.
This would only be the beginning of Paul's karma in the Big Easy, where he played only 64 games in 2007 due to injury. Paul would continue to put up impressive numbers but without reaping any of the rewards. Paul would only enjoy one playoff series victory in his six years with the Hornets, but things finally started to look up — or at least fans thought.
In December of the 2011 season, Paul was looking to get traded, and it seemed like he was going to the Los Angeles Lakers. The Lakers had enjoyed recent championship success in 2009 and 2010 with an all-star squad of Kobe Bryant and Pau Gasol. Commissioner David Stearn thought it would be a bad move to send Paul to the Lakers and leave the Hornets to suffer with what little talent they had left. Instead the league agreed to send Paul to the long-suffering Los Angeles Clippers.
Paul, Blake Griffin, and DeAndre Jordan would turn the Clippers into Lob City with a high-powered and exciting offense that hadn't been seen since the mid-2000s Suns. But the Clippers would enjoy limited playoff success as a result of injuries occuring in nearly every series, whether it'd be to CP3 or Griffin.
This past offseason the Clippers would trade Paul to the Rockets, where he would be met with yet another natural disaster in the form of the Texas hurricanes and massive floods. Paul would battle injuries throughout the season but teamed with James Harden, they led the Rockets to Western Conference Finals.
After securing a Game 5 win against the Warriors, Paul would suffer a hamstring injury, ending his playing time in the playoffs. The Rockets would then lose in seven games, ending the chance for Paul to go to the NBA finals.
Paul is a great player and has solidified himself as one of the greatest point guards in NBA history, but he is quite possibly the most unlucky player as well. Whether he'll win a championship is still a mystery, but from previous experiences it obviously won't be an easy road there.
About the Writer
Jaiman White, Multimedia Editor
Multimedia Editor Jaiman White is a senior and this is his third year on The Purbalite staff. Jaiman can be seen in his natural habitat, in the back corner...