Girls softball wins section again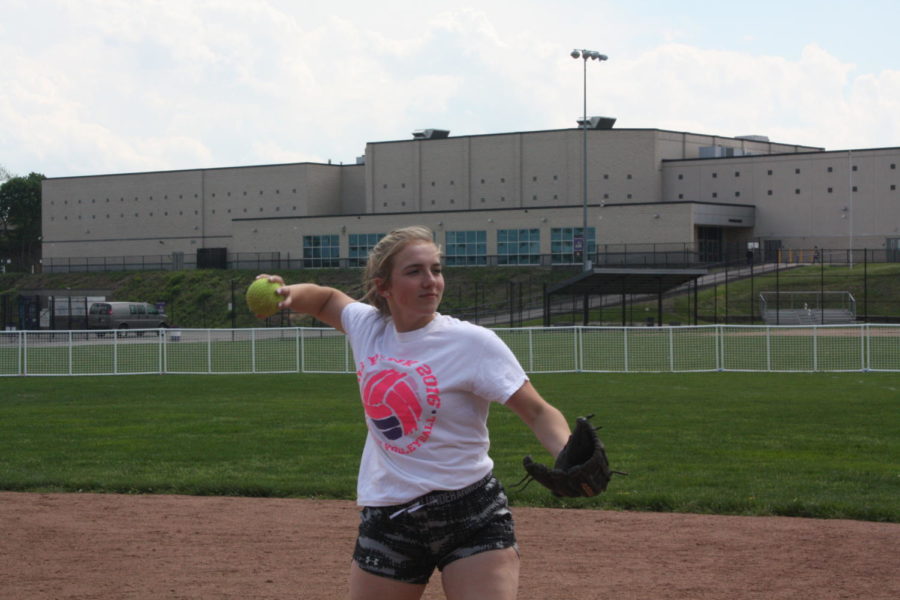 As the Penguins found out this year, it's tough to "three-peat." Baldwin's softball team has gone one better, winning the section championship for the fourth straight year.
Over these last four years, the Baldwin softball program has been a force to be reckoned with. Year after year new faces come up through the system to sufficiently fill in the spots of past players who have graduated.
"It feels good to carry on this tradition of success at Baldwin and hopefully set an example for the younger players in the process," senior Taylor Dadig said.
Dadig has been on varsity for all of her four years in high school and said the key to the Highlanders' continued success is the work they put in off the field.
"How much we practiced in the offseason and the certain workouts we did really helped us get to where we want to be," Dadig said.
Dadig also believes consistent base running and defense have been key to the Highlanders' success.
This year's team believed it would have success after the very first game, freshman Lindsay Bonetti said.
"Baldwin has always had a great program and we just want to be part of that winning tradition," Bonetti said.
Coaching has played a large part in the girls' success as well. Senior Bella Rossa said Head Coach Vince Sortino keeps an open mind, and that had the team rolling steadily throughout the season.
"Coach Sortino is open to trying new things. He's not afraid to make a change out there," Rossa said.
Standout performances by individual players also have been essential. One player who has played a large role in the team's success is sophomore first baseman Allison Murray.
"Allison is tall and she can catch all our throws. She also hits a lot of home runs for us," Bonetti said.
Bonetti, being a freshman, said she just wants to be a part of this great winning tradition and not be part of any future team that drops the ball.
Sophomore Cassie Carlson said the team's success means that other teams bring their best effort when they play Baldwin.
"We feel like we have a target on our backs because we've been the section champions for four years now," Carlson said.
Rossa said this is one of the better teams to come through Baldwin in recent years.
About the Writers
Jack O'Brien, Staff Writer
Jack O'Brien is a senior and first-year staff writer for the Purbalite. He plays inline hockey and lacrosse. Watching sports such as hockey, football,...
Adam Goldsboro, Multimedia Editor
Adam Goldsboro is a senior Multimedia Editor in his third year on staff, and he can found on the soccer field or the basketball court.