Student manager key for 3 teams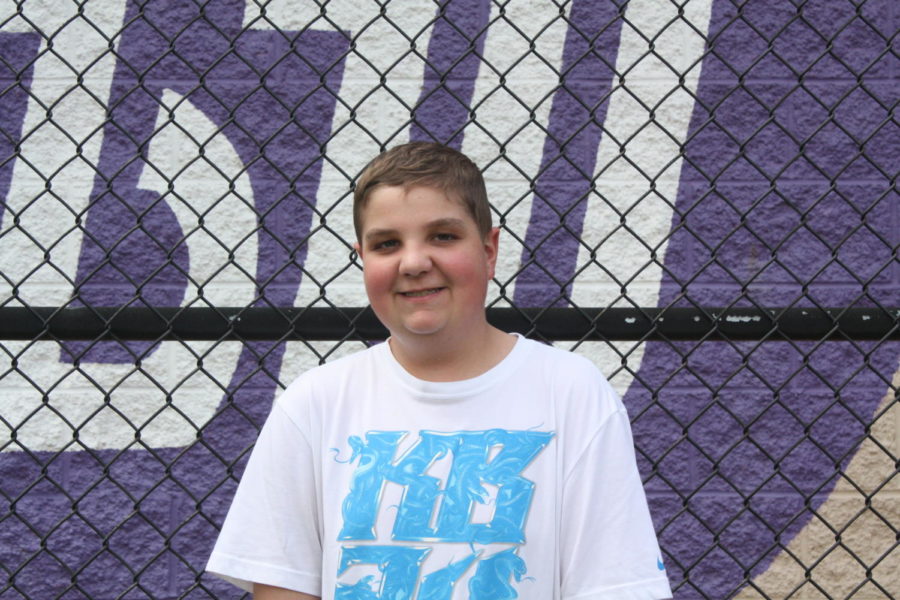 Leadership of a team usually is designated to the team's top athletes, but for three Baldwin sports, a team manager has stepped into this role.
Junior Dom Giorgianni is a prime example of this. Giorgianni manages Baldwin's football team in the fall, boys basketball team in the winter, and softball team in the spring.
"I love managing these teams. They're my brothers and sisters. I don't know what I would do without them," Giorgianni said.
Giorgianni may not be on the court competing, but all of the teams he contributes to know that he is a valuable part of their success. Senior Jeremy Jenkins, who plays football and basketball, believes that Giorgianni is one of the key pieces to the two teams.
"Dom helps our team in more ways than you would think," Jenkins said. "If we need an energy boost, he will get the bench hyped for the team. If we just need someone to film our practice, he will do that for us too."
Giorgianni's favorite aspect of his position is being able to participate with the teams on the days of games.
"It's the feeling waking up and it's game day," Giorgianni said. "I love sharing that with my teammates."
Giorgianni first got into managing Baldwin teams while he was still in middle school, when he was approached by former football coach Pete Wagner.
"Back in eighth grade Mr. Wagner was my computer teacher, and he asked me if I wanted to help out with the football team," Giorgianni said. "I've been managing ever since."
Giorgianni has been helping out through all of his years here at Baldwin. He has been a key component on all of the teams he has worked with, said Vince Sortino, athletic director and softball coach.
"He brings a great atmosphere to the program," Sortino said.
Giorgianni is just as dedicated to his teams as the athletes are, Sortino said.
"He is willing to do anything needed for the team he is managing," Sortino said. "He's the first to congratulate a teammate after a good play."
He is invaluable to any program he is a part of," Sortino said, "I do not think that you can find someone more loyal than Dom."
Sophomore softball player Cassie Carlson said Giorgianni is more of teammate than a manager.
"Dom is like everyone's best friend, no matter if it is for softball or not," Carlson said. "He's a big reason why we are always organized and ready to play."
Jenkins agreed.
"Without Dom, both the basketball and the football teams would have trouble functioning," Jenkins said. "He does so much for us."
When Giorgianni graduates from Baldwin, he hopes to continue managing at the next level.
"When I go to college I would like to do the same for football and basketball," Giorgianni said.
About the Writers
Johnny Staley, Staff Writer
Johnny is a senior and a second-year staff writer on the Purbalite. He is a track athlete and loves watching sports in his free time. He likes to write...
Austin Bechtold, Staff Writer
Austin Bechtold is a senior and this is his second year on the Purbalite. He can be found on the boys volleyball team, at major sporting events, and always...