Mentor programs prepare students for future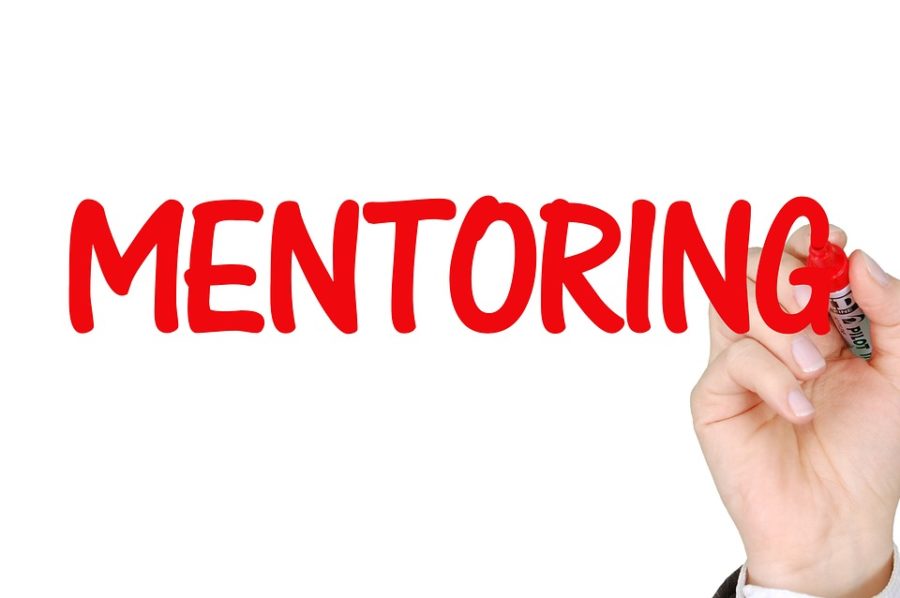 As teenagers plan out the strenuous details for college, it's nice to have a guide. College mentorship programs provide that opportunity for students looking for an insight on the real world.
One such program is EQT Aspire, which is for students interested in a mentor to guide them through their junior and senior years before taking the next step to college. After applying, students are assigned a mentor based on the students' career interests.
Junior Amber Jones's mentor mainly helps her with math to sharpen her skills to become a physician assistant. She also helps Jones with choosing colleges, SAT practice, and handling stress.
"She really helped me become more socially engaged with other people," Jones said.
Junior Tommy Ahlin joined the Aspire program for life experience outside of his surroundings.
"I never really received advice from anyone other than my parents," Ahlin said. "It's nice to have an adult figure to receive advice from, especially a male role model."
Students in the Aspire program have to complete an activity once a month. So far students have toured colleges, assisted in the Cool Springs volleyball program, packed swag bags for the Pittsburgh 10 Miler race, and more.
Four students are chosen for $10,000 EQT scholarships based on their presentation and their attendance record. All students are required to complete a senior project  in which they are interviewed and have to give a presentation.
The University of Pittsburgh's Investing Now program is a pre-college preparatory STEM program. Junior Michael Magnotti is the only Baldwin student in the program.
From eighth grade through senior year, Investing Now provides students with study skills, public speaking tips, career advice, and advice for helping others, presented through a variety of guest speakers and activities. Magnotti's mentor is a public speaker who has a passion for education and children.
"He has done a lot in society," Magnotti said. "He's inspiring and a big role model."
Baldwin counselor Sima Misquitta's goal is to have more Baldwin students seek mentorship programs.
"Mentorship is valuable for everyone," Misquitta said. "It's very important to have someone who can pass on knowledge and experience and serve as a guide through important steps in school, career, and life."
Counselor Kyle DeGregorio agrees that mentorship programs offer important opportunities.
"There's a lot to be learned from somebody who is more experienced and has more wisdom than you," DeGregorio said.
About the Writers
Trish Esposito, Staff Writer
Trish Esposito is a senior and this is her second year on the Purbalite as a staff writer. She loves reading, watching and critiquing films, and writing...
Prudence Nowicki, Multimedia Editor
Prudence is a senior and a third-year multimedia editor. She enjoys a majority of her time listening to K-pop, watching anime, K-dramas and enjoying all...