Childish Gambino's new video has fans confused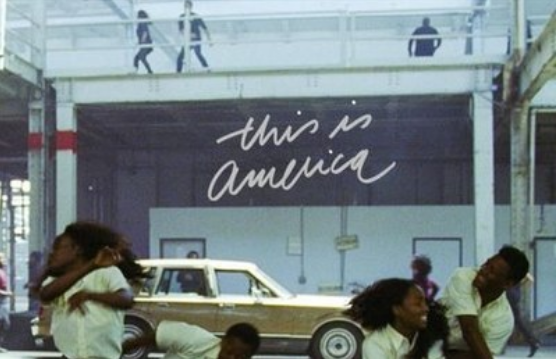 The new video from Childish Gambino, the rap alter ego of actor Donald Glover, has racked up almost 50 million views as fans try to decode its messages and political statements.
"This is America" shows ff Gambino's dancing, singing, and rapping skills. But the messages shown through the video are making a huge impact.
The video begins with a choir singing, guitars playing, and Glover dancing. However, the video soon turns violent, as Gambino shoots the guitarist, and then the images shift to show more of society's problems, including riots and police brutality.
Later, the choir returns, but Glover shoots them, then flees. The final 20 seconds show a close-up shot of Gambino running away from a mob of people.
Gambino's dances throughout the video are shot to be the main focus, but if viewers look closely at the background, they see images of the Grim Reaper on a white horse, police chases, and arson.
A recurring image in the video is an entourage of schoolchildren who dance with him, with Gambino and his party performing the "shoot" dance, popularized by Blocboy JB. Another thing that hip-hop fans may recognize is an uncredited verse by Young Thug, and ad-libs by rappers 21 Savage, Blocboy JB, Chance the Rapper, Offset, Smokepurrp, and Problem.
Viewers, meanwhile, are trying to determine what Gambino is saying with the video. Many fans believe it could be a metaphor for the ignorance of the world, as Gambino dances while so many problems are shown all around him. Some see statements about gun violence, and others say Glover wants to connect with his humanity, dressing as a normal guy, not a rich man.
Gambino hasn't made any comments about the video, so for now at least, fans have to come up with their own interpretations.
About the Writer
Mitch Davis, Staff Writer
Mitch Davis is a junior second-year staff writer. He enjoys writing sports columns, music reviews, and watching hockey games. If he's not complaining...