Phiri's music makes a debut at junior prom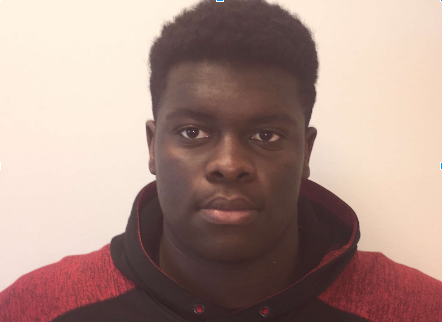 With a little help from his history teacher, junior Elyon Phiri is taking his rap music to a bigger audience.
After an invitation from history teacher Kate Deemer, Phiri wrote a song named for the junior prom theme, "In Full Bloom," and had it played at the dance.
Phiri is thankful for the opportunity.
"It was a great experience," Phiri said. "It's the first time I released a song in front of a crowd."
Phiri's song was able to set off the crowd and had everyone excited.
"It started the dancing. Everyone was pumped up," Phiri said.
Deemer, who helped organize the prom, has Phiri in class and already was familiar with one of his earlier songs.
"I knew all the kids liked (his) raps and I saw the popularity of 'Finesse at Giant Eagle,' so I asked him to write a song for the dance," Deemer said. "The students all really enjoyed his rap for the prom and it really pumped up the crowd."
Elyon started out making music in his freshman year after listening to the advice of his friends.
"We were thinking how fun it would be to make a rap song," Phiri said.
Phiri does not lack confidence.
"Music is not a gift to me. I'm a gift to music," Phiri said. "My album/mixtape is on the way."
Fellow junior Colin Poe has been featured in one song and enjoys listening and working with Phiri.
"His songs are fun to listen to," Poe said. "He's a great kid."
Poe feels that as Phiri continues to make music he will gain more fans.
"He takes all the haters and turns them into fans," Poe said.
Phiri is thrilled about his new song's popularity, and when asked about it he didn't hesitate to answer.
"I'm the hottest thing in Baldwin," Phiri said.
About the Writers
Austin Bechtold, Staff Writer
Austin Bechtold is a senior and this is his second year on the Purbalite. He can be found on the boys volleyball team, at major sporting events, and always...
Jaiman White, Multimedia Editor
Multimedia Editor Jaiman White is a senior and this is his third year on The Purbalite staff. Jaiman can be seen in his natural habitat, in the back corner...