YoungBoy comes back with more mature and lyrical style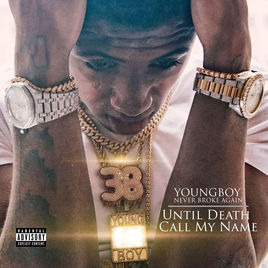 Up and coming rapper YoungBoy Never Broke Again has reached a new level with his new effort, Until Death Call My Name.
The album consists of 13 songs, five of which were dropped before the initial released date and have become very popular.
This album stands out from his previous albums for numerous reasons.
It starts with the musical style and beats. In these songs, YoungBoy has moved to a more lyrical style of rap.
He is maturing with his music. On this album YoungBoy raps about real-life situations that the listener can relate to and enjoy. It is a refreshing change in style from his older music, where he rapped about gangs and guns.
The beats are different as well. He has switched up from the usual loud trap sound to softer sounding beats.
This new effort also stands out because, unlike his other albums, the rapper has very few features in his songs this time. Only two of the songs contain features from other artists.
Overall, this is YoungBoy Never Broke Again's best album yet. It stands out from any previous album.