Post Malone's new album shows originality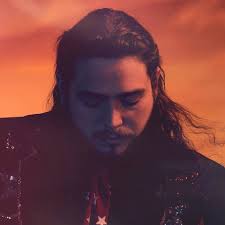 Fans had high expectations for Post Malone's long-awaited second album, "Beerbongs and Bentleys," but the album exceeds the pre-release hype it received.
This is a rapper who has never struggled to be extraordinary, from his dress to his music, and the album fits right in with this generalization.
After the tracklist was posted last week, some were disappointed with the small number of features on the album. However, this further expresses Post Malone's originality and lack of desire to blend in with the rest.
Within the 18-song tracklist, he includes a variety of genres. The majority of the album is dominated by the hip-hop and rap he is best-known for, but there are also tastes of rock throughout.
Music fanatics can determine that each song is carefully crafted; including original and meaningful lyrics, melodies to match the story the lyrics tell, and a unique title.
The variety in tempo, storyline of the lyrics, and genre expresses his widespread talent and also draws so many fans to his fame.
Fans who can maintain an open mind and an appreciation for quality music while listening to the album will be able to acknowledge its excellence without a doubt.