Yellow blooms into new spring fashion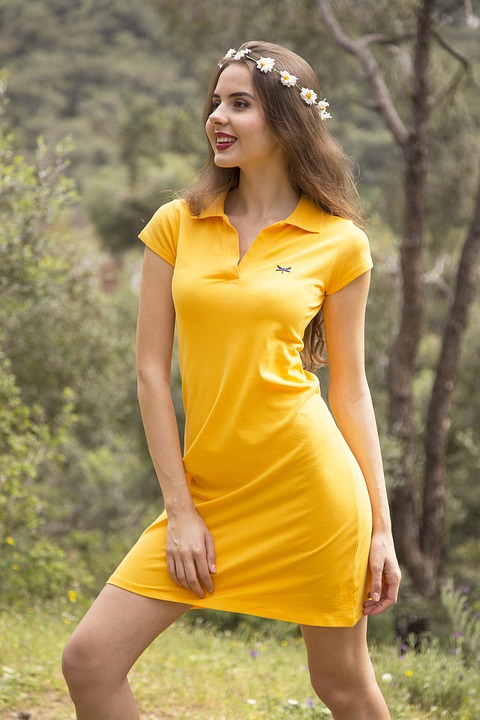 It seems as though yellow is the new black with the increasing amount of yellow being worn these days.
While pink has been the most popular color in the clothing industry for the last few seasons, yellow seems to be replacing it as a fashion favorite. The color yellow can be spotted almost everywhere, from clothing stores to the runways of New York and Paris.
Designers such as Balenciaga and Calvin Klein are including a lot of bright yellow in their new collections.
Rihanna, Jennifer Lopez, Blake Lively and Amal Clooney are just some of the celebrities who have been following this new trend and have stepped out onto the red carpet in this bold color.
Teens such as sophomores Feride Radzhapova and Racheal Weighley also enjoy wearing yellow and follow this new fashion trend as well.
"Yellow is just a happy color because it symbolizes happiness and all things good,"  Radzhapova said.
Some people wear yellow just as a splash of the color, such as on a handbag or scarf, while others completely commit to it by wearing yellow dresses, sweaters, shoes, purses, and even accessories like sunglasses.
While yellow has a reputation for being unflattering on a lot of skin tones, different shades of yellow suit different shades of skin tone. Olive and darker skin tones are especially well suited for the brighter or even neon shades of yellow, and fairer skin tones look best in lighter or softer shades of yellow.
"I just really like the color on me and I think the color itself just makes me happier," said Weighley.
With spring here and summer on its way, the color yellows popularity will be expected to continue.
About the Writer
Grace Esposito, News Editor
Grace Esposito is a senior news editor in her third year on staff. She can usually be found either procrastinating on her homework or taking long walks...