Opinion: Kaepernick not worth media attention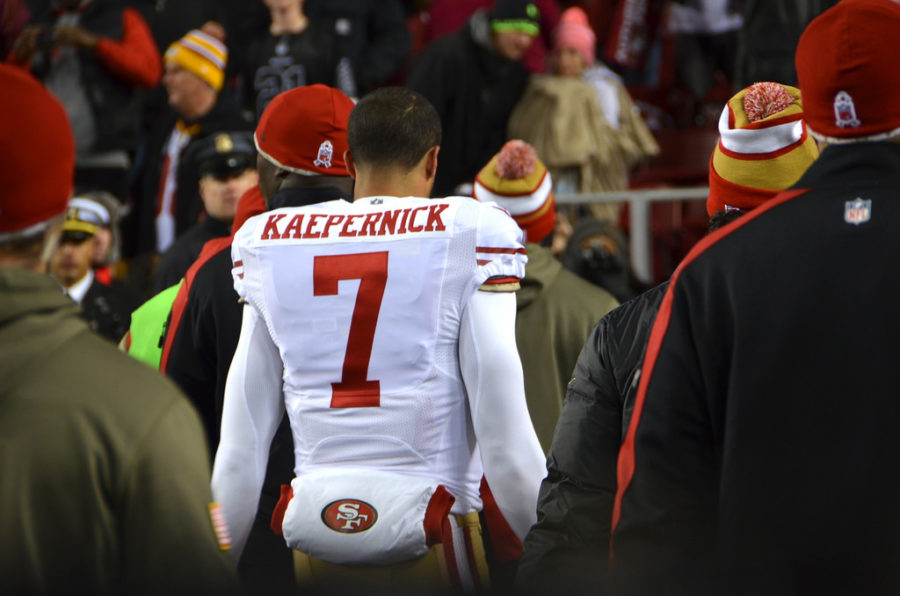 Quarterback Colin Kaepernick is in the news again trying to get back into the NFL.
He recently was scheduled for a workout with the Seattle Seahawks, but things fell through before Kaepernick even landed in Seattle. The Seahawks asked Kaepernick if he would continue to kneel during the national anthem, and he refused to answer.
This was the nail in the coffin for another opportunity Kaepernick has been given for a roster spot. All he has to do is stand for the anthem, but he refuses to say he would.
Kaepernick is not worth the headache for any NFL team. He would be the backup QB for any team he signs with, and there is no need for distractions on the field, especially from someone not even playing in the game.
Kaepernick can stand up or kneel for what he believes in. The NFL is a business, however, and if his protest costs that business money, then he will not be welcomed back with open arms.
He had a great run to the Super Bowl in 2012 where no one could stop watching him — but he later became unwatchable. His play for San Francisco declined every year and he never was able to find his old form. The league figured him out and his style of play does not work in the league anymore.
Kaepernick will probably never get a chance to play for an NFL team again unless he changes his actions on the sidelines. Regardless, Kaepernick is not worth being a distraction to the team as a quarterback riding the bench the entire season.
About the Writer
Austin Bechtold, Staff Writer
Austin Bechtold is a senior and this is his second year on the Purbalite. He can be found on the boys volleyball team, at major sporting events, and always...