Teenagers are taking the T again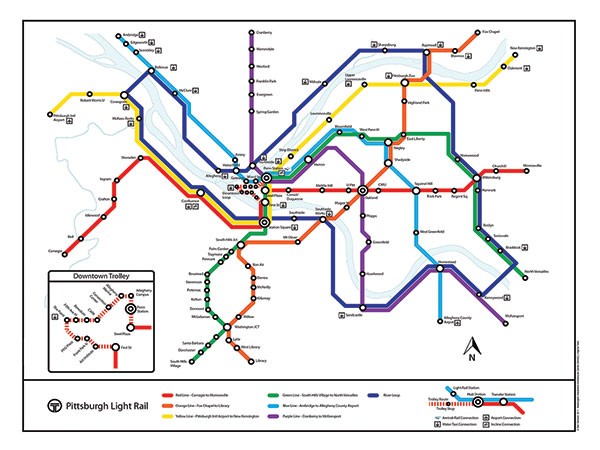 Over the past few years, some teenagers have been underestimating the Pittsburgh Transmit System, but it seems to be making a comeback.
The T has many appeals for teenagers, for many obvious reasons. The first of these is that the T is the best way to get downtown cheaply. Teenagers often don't have lots of money in the first place, so a cheap form of transportation is convenient to save money for other activities to do once they get downtown.
Another benefit is that parents are more likely to be willing to drop teenagers off at a conveniently located T station than to drive all the way downtown. For upperclassmen who can drive on their own, the T is a way to not have to ask parents to use a car. And as many know, it's stressful driving downtown, especially for relatively new drivers.
The slump in popularity of the T among teenagers has come to an end because of these obvious benefits and because of some short-term and long-term factors.
First of all, the Penguins are in the first round of the playoffs versus the Philadelphia Flyers, and PPG Paints Arena broadcasts away games on the big screen for fans. This is a nice, free reason to go downtown and have fun with friends, and there's a T stop right nearby. Although the hockey playoff season will eventually come to an end, this new trend has introduced many to the convenience of the T station and likely will continue the trend into the summer months.
Another reason the T has gained popularity is because many teenagers take it now to go downtown to participate in activist marches for causes such as gun control or the women's movement.
Otherwise, with the summer months coming around, the T is a great way to spend time downtown in the sun or at the Pittsburgh Arts Festival.
Overall, the T provides a convenient way to go downtown and have some fun with friends, and it's about time that teenagers have come around to taking it again.
About the Writer
Avery Greenaway, Multimedia Editor
Avery is a senior and this is her third year on the Purbalite. She's always in the mood for some quality sushi, and is very adamant about her preference...