Students show musical gifts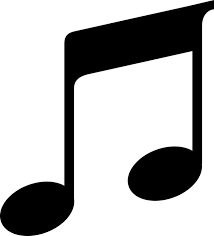 Balancing an intense musical passion with school work is difficult, but as several standout Baldwin musicians know, pursuing a goal means making sacrifices.
Junior DJ Pickell participates in all three Pennsylvania Music Education Association music festivals: orchestra, choir, and band.
This year will be Pickell's second time participating in PMEA's All-State Choir.
"Every time I go to a PMEA festival, it improves my skill while I am having fun, so it is worth missing all of the class time," Pickell said.
Pickell participates in multiple music classes in school, including stage band, choir, and piano. He also participates in after-school groups such as being one of the drum majors for the marching band, and participating in audition-only groups such as wind ensemble, pit orchestra for the school musical, and Baldwinaires.
Both of Pickell's parents are music teachers, so he began learning music when he was very young.
"I have been involved in music for my entire life, and being passionate about music has driven me to work harder in all aspects of my life," Pickell said.
Beyond high school, Pickell has hopes of majoring in vocal performance and music education, while still continuing to play instruments.
Junior Cynthia Hayhurst earned eighth chair for second flute at PMEA Region Band. She said the experience furthered a music journey that began years ago.
"My first memory of music was that my dad played the guitar when I was little. Once I was in elementary school, I chose the flute as my instrument because that was what my mom played when she was in high school," Hayhurst said.
Hayhurst said that Michael Clancy, the band teacher at Paynter Elementary, was key in making her take music more seriously.
"I started getting into music because of Mr. Clancy, who made it so exciting. But now that I'm in high school, it's really been (band Director Greg) Steele who has encouraged me to try harder things and audition for things like PMEA," Hayhurst said.
Currently, Hayhurst participates in five different types of band: her experience with PMEA bands, marching band, symphonic band, wind ensemble, and musical pit.
One of the things that Hayhurst attributes to her recent musical growth is her solo in this year's marching band show.
"It was really big for me because it's such a beautiful piece that I enjoy, but also it's really challenging. There was a lot of stress that came with knowing that my solo would affect our band's score at competitions," Hayhurst said.
Senior Max Burrell has played the cello for six different orchestras in his high school career. His fascination with the cello was inspired by a movie he loved.
"In the third grade when I decided on an instrument, I wanted to play the Jaws theme on the cello. That's basically what started it all," Burrell said.
Burrell has participated in the school orchestra and also the pit orchestra for the musical.
Outside of school, Burrell has played for four other bands. They are the Three Rivers Young People Orchestra, Chamber Music, City Music Center, and PMEA Honors Orchestra.
"Being in so many orchestras gives me the experience to improve," Burrell said.
Burrell plans to further his passion for music when he goes to college by minoring in music technology.