Roadside finds lead to business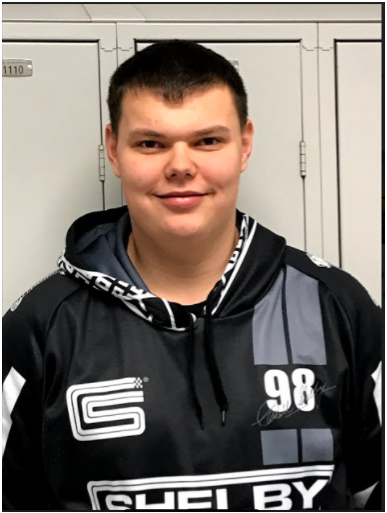 Hang on for a minute...we're trying to find some more stories you might like.
Some say that one man's trash is another man's treasure. In the case of senior Brad Friedman, that old saying is exactly how he started his recent business venture.
After passing by an old stove on the side of the road, Friedman saw an opportunity that most 18-year-olds would never have considered — and that is how he started repairing and selling used appliances.
"Initially I found it on the side of the road, and resold it. After that, I started to buy the appliances to fix them up and eventually sell them," Friedman said.
Being the sole laborer for the project, Friedman has learned that developing a business takes up a lot of time. He has taken on the buying, repairing, and selling aspects of the operation.
"I use sites like Craigslist and OfferUp to buy and sell the products," Friedman said. "I usually use YouTube to learn how to fix them up."
Through the past year, Friedman has been able to make repairs to appliances such as stoves, washers, dryers, microwaves and fridges, investing $1,000 back into the business each month.
Counselor Caroline Babik heard about Friedman's business during one of his annual guidance meetings and said she was impressed.
"Last year was the first time he shared his venture with me. We were just doing our annual meeting and he updated me on his job," Babik said. "I personally don't have the entrepreneurial skill, so anyone who is able to go out and create their own space in this world is just amazingly creative."
In addition to successfully starting the business, Friedman has been able to grow the business enough that he has had to move it out of his house and rent a garage nearby, where he now operates.
In terms of the future, Friedman plans to attend CCAC his first two years to save money and stay close to the business.
After that, he plans to attend Slippery Rock University to study business and gain an understanding of how to help advance the business.
Both Friedman and Babik have the mindset that this project can be a long-term venture.
"I can see his business becoming full-fledged," Babik said. "I wouldn't be shocked if it grows to become bigger stores or shops because he's got the knack for it."
About the Contributor
Jaiman White, Staff Writer
Jaiman White is a junior and this is his second year on The Purbalite staff. If he's not fighting for his right to party then he's probably expanding...