Baldwin hockey players show support for Broncos team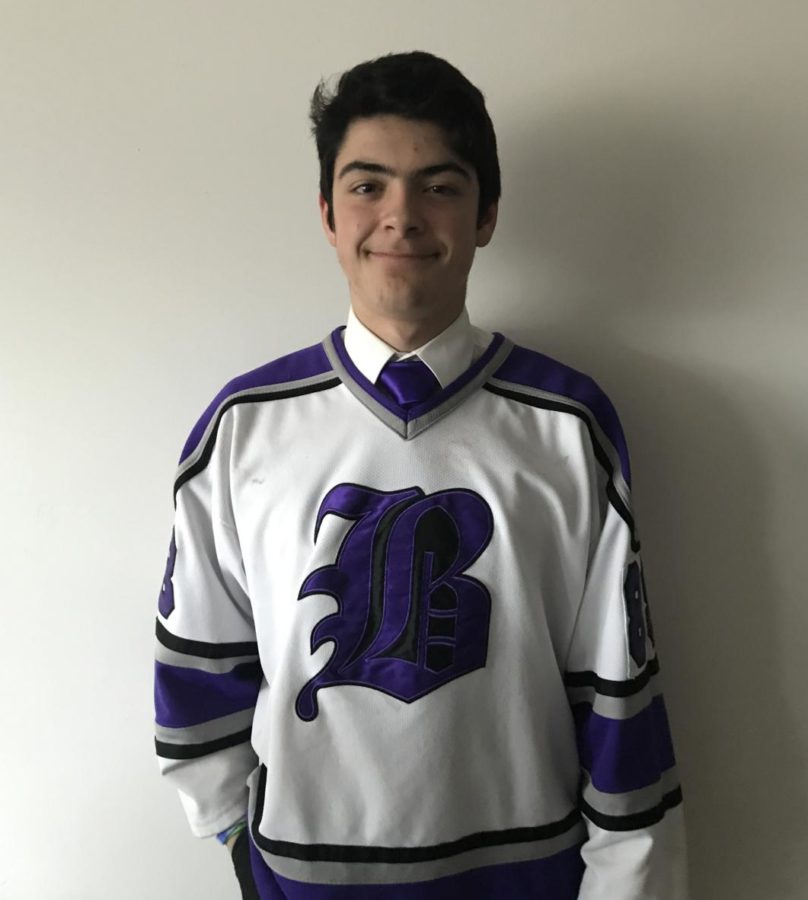 Some Baldwin hockey players wore their team jerseys to school today as they joined in an international movement to show support for victims and survivors of last week's fatal bus crash involving a Canadian junior team.
The hockey community was devastated when a bus carrying the Humboldt Broncos team collided with a semi-truck while on the way to a playoff game in Tisdale, Saskatchewan. The crash killed 16 people, including players and staff, and another 13 were injured.
Many hockey teams have shown their support for the victims of the crash by sending prayers over social media, and also by participating in Jersey Day. Members of Baldwin's ice hockey and inline hockey teams joined in the jersey movement today.
Senior Dan Figura, assistant captain of the ice hockey team, was one of the ice hockey players to wear his jersey today.
"As a team, we knew that we should do it," Figura said. "It was a terrible accident and it was an awful thing to see. It's something you never think would happen. We just want to show our support for everyone who was affected."
Senior Scott Borman, assistant captain of inline hockey team, also wore his jersey to school.
"I think the crash is a tragic event. My thoughts and prayers go out to the people and families that were affected," Borman said.
The Baldwin players are not the only ones memorializing the hockey team by wearing their shirts. Hockey teams and fans alike wearing hockey jerseys today across the United States and Canada to show their respect.
"Many people today are wearing some sort of hockey jersey," Borman said. "It's to show that we are all thinking about the victims."
Sidney Crosby and the Pittsburgh Penguins have also stepped up to pay tribute to the team. Crosby and the staff had a customized Penguins jersey signed by the entire Penguins team and then sent it to Humboldt.
"I think that was a very classy move by the Penguins," Borman said. "It really shows how close the hockey community is and how things like this can bring the community even closer."
The sixteenth and most recent fatality was athletic therapist Dayna Brons, died Wednesday night in the hospital from injuries of the crash. Many of the team members still remain in the hospital recovering.
"We're all sending our thoughts and prayers their way," Figura said. "Once you're a part of the hockey community, you always are. We're all giving them our support."
About the Contributor
Michaela Cavataio, Features Editor
Michaela is a senior. This is her third year on staff and second as a features editor. She can be found in the back room belting out to "Sneaker Night"...