Pens need to rethink defensive strategies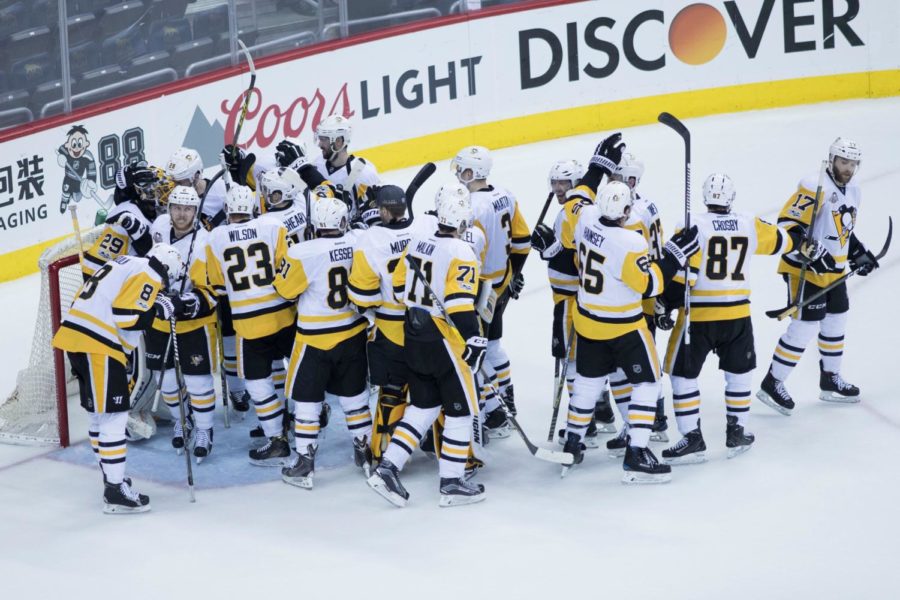 It is almost NHL playoff season again, and the beloved Pittsburgh Penguins are about to clinch their spot in the postseason for the twelfth year in a row. The past two hockey seasons have ended with the ultimate prize, but if the Pens want to do the same this season, they have to start playing like a Stanley Cup champion team.
The Penguins' offense, fortunately, is continuing to make the plays vitally needed in the moment. Captain Sidney Crosby has heated up considerably, becoming more creative in his ways to score. Crosby and the rest of the offense are making scoring easier every game.
But the Pens' defense has looked sloppy in previous games. They are not making clean passes, which causes too many turnovers.
Also, goaltender Matt Murray is not at the top of his game right now. Even though Murray is coming back from a concussion, his game has not aligned with his skills since his injury.
Along with the netminding, the men in front of him have not exhibited championship-worthy play.
In the five-man-rushes, the Pens are letting their opponents get too many odd-man-breaks. They are letting the point man get too close to the center to take a shot. The team collectively is letting the other team's players become open easily and take more shots.
The Ian Cole trade started this run of inadequate defense. In his absence, he has proved to be more valuable than General Manager Jim Rutherford had thought.
Cole worked well digging pucks out of corners and was a major shot-blocker for the Pens. The performances by the Penguins since he has moved on undeniably show how much he is missed.
The Pens have aspects they need to work on in order to be successful in the upcoming playoffs. Only time will tell if the Penguins can make a run to three-peat being Stanley Cup Champions.
About the Contributor
Natalie Zgurich, Sports Editor


Sports Editor Natalie Zgurich is a senior and in her third year on the Purbalite. She is most likely on the tennis court or walking her dog. She also...