The Raptors are underappreciated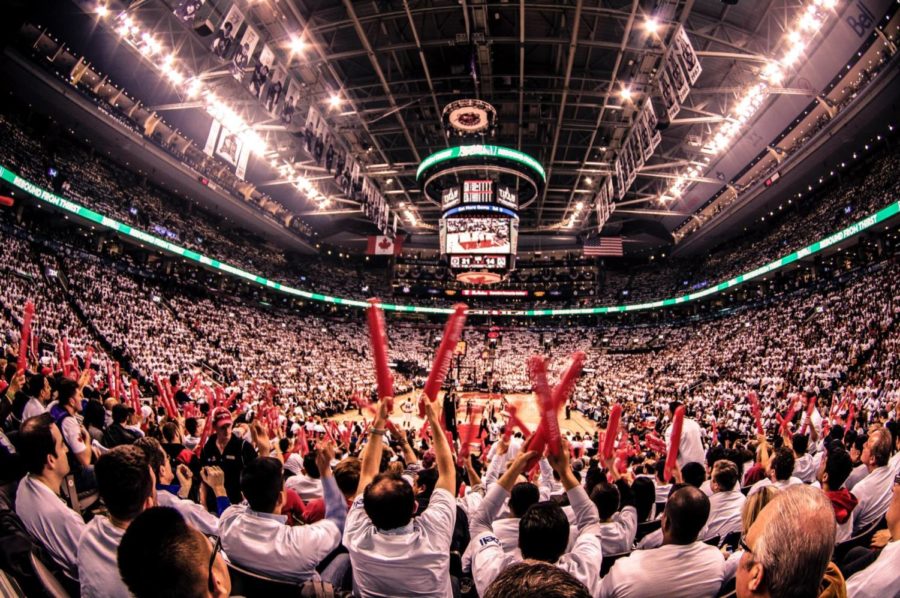 While everybody is talking about how the Cavaliers could be dethroned by the Boston Celtics and the Warriors are finally having competition in the West with the Rockets, the Toronto Raptors are being discounted again.
The Raptors currently have a 54-20 record. The Raptors are ahead of the Celtics by 3 games and the Cavs by 9.5 games.
The Raptors were second in the East last year and first in the 2015-2016 season. They have also been first in the Atlantic Division three of the last four years.
The team is lead by a great duo, Kyle Lowry and Demar Derozan. Lowry has always been a very solid point guard, but he was not an all-star until Derozan became a top player in the league.
The two have been all-stars for the last four years they have played together. Derozan leads the team in points and Lowry is second in points and leads the team in assists.
The Raptors seem to have a stigma of being really good only in the regular season, but this year they have experience and a good coach.
Their coach is Dwane Casey. Casey recently celebrated his 300th win with the Raptors and is a contender for Coach of the Year.
Early in the season, the Raptors took a five-point loss to the Warriors, but now the Warriors have multiple injuries.
The Raptors also took a very close loss to the Cavs earlier in March. However, the Raptors only lost due to a historic performance by Lebron James. The only question is whether Lebron can replicate that kind of performance over a seven-game series without home court advantage.
The Raptors have also beaten the Celtics while Boston still had Kyrie Irving and Jaylen Brown.
The Raptors may not be a clear choice to reach the finals, but they deserve consideration from fans and analysts because they have proven themselves to be a top team in the league.
About the Writer
Adam Goldsboro, Multimedia Editor
Adam Goldsboro is a senior Multimedia Editor in his third year on staff, and he can found on the soccer field or the basketball court.