Logic hits harder with Bobby Tarantino 2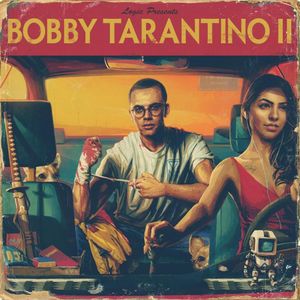 Anyone who has listened to Logic's newest mixtape, Bobby Tarantino 2, could agree that this mixtape embodies all aspects of peace, love, and the positivity he constantly preaches about.  
Almost all of Logic's mixtapes provide a new wave of metaphors and pop culture references while staying consistent in melodies and upbeat tracks.
In his new song "44 More" he says: "I'm living the dream like David Aames." In other words, he's struggling to balance all aspects of his life, much like David Aames, a character played by Tom Cruise in the movie Vanilla Sky, who had a dream he couldn't escape about his life turning upside down.
This mixtape encompasses 13 tracks, including one track at the top to introduce the theme and overall vibe of this mix of this new music. As the mix progresses, tracks like "Indica Badu," "Warm It Up," and "44 More" introduce fresher sounds with multiple layers in lyrics and genre.
Many of these songs are similar to Logic's past sound, featuring fast-paced beats layered with collaborations with artists like Wiz Khalifa, Young Sinatra, Big Sean, 2 Chainz, Marshmello.