NHL penalties get in the way of game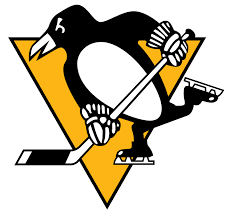 Hang on for a minute...we're trying to find some more stories you might like.
On Saturday the Pittsburgh Penguins played the Toronto Maple Leafs in a late-season matchup with two very big points on the line as the push for the playoffs rolled on.
The Penguins outplayed the Leafs up until Toronto was able to get two goals in the first, setting up an exciting game. The Maple Leafs and the Penguins are two of the fastest teams in hockey right now and fans were expecting an offensive showcase.
Instead, the NHL's lack of professionalism came into play.
Nazem Kadri scored his second goal of the night and the Leafs took a 3-0 lead, but that shouldn't be a issue for a highly touted offensive machine like Pittsburgh. Sure enough, Brian Dumoulin drove hard to the net and scored a beautiful goal to bring the game to 3-1.
But before anyone could celebrate, the referees called off the goal. Dumoulin put it best as the camera panned to him in the corner, catching him rightfully exclaiming, "What?"
The goal was taken away due to a penalty call for goaltender interference, and Dumoulin was assessed two minutes in the box for the infraction.
The problem is that it wasn't a penalty: It was an incredible goal for Dumoulin — who has really stepped his game up in the last two seasons. The NHL needs to figure out this garbage rule immediately.
Dumoulin made a small amount of contact with goaltender Frederik Andersen's head as the puck was crossing the line. But the only reason Dumoulin made contact with Andersen is that a Leafs defenseman, Ron Hainsey, pushed Dumoulin into the blue paint.
If the attacking player makes contact with the goalie but the reason the contact was made is due to a defending player's actions, that's not goaltender interference. The only reason the goalie was interfered with was because of the play his teammate made.
Goaltender interference is the most self-explanatory name for a rule and it's the hardest call to get right on the ice. How is that possible?
This has been a theme for the NHL as of late and for a league that is trying to grow, maybe league officials should figure out what the rules are and save fans and casual spectators from the ongoing confusion.