Penguins acquire Brassard in three-team deal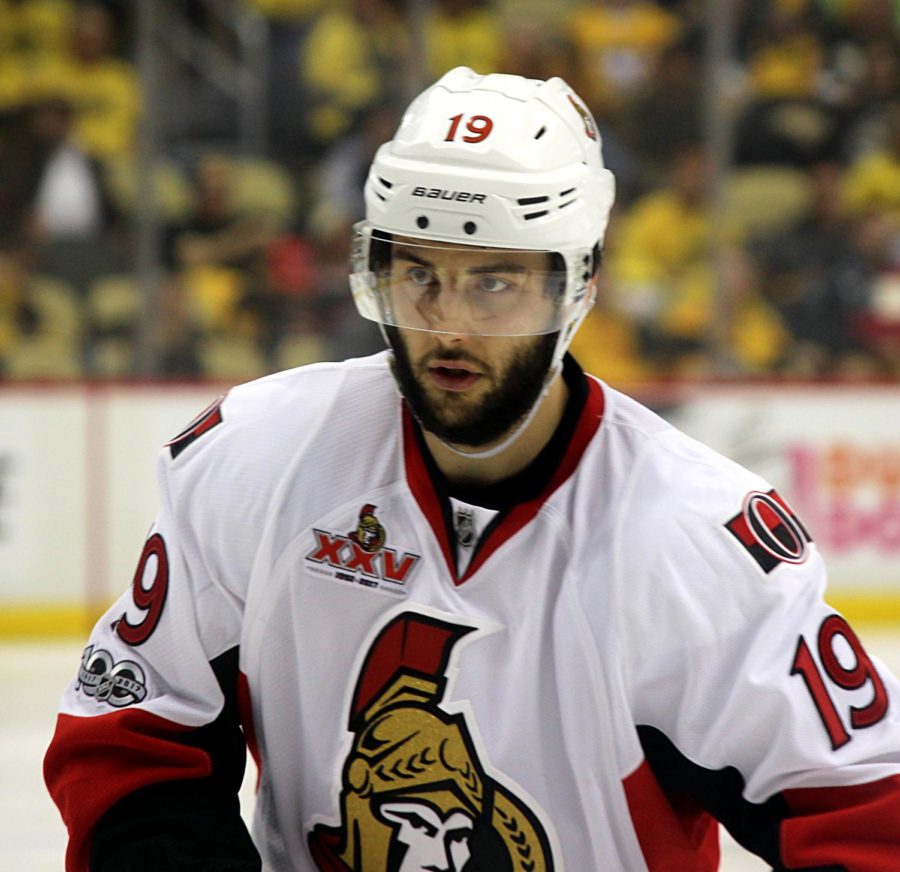 As many expected, the Pittsburgh Penguins landed center Derick Brassard from the Ottawa Senators on Friday in a three-team deal.
This deal initially involved just the Penguins and Senators, but complications with the trade led to the involvement of the Vegas Golden Knights.
In the overall trade, the Pens received Brassard, two forward prospects in Vincent Dunn and Tobias Lindberg, along with a third-round pick. The Senators received Ian Cole, goalie prospect Filip Gustavsson, and first- and third-round picks. Finally, the Golden Knights received forward Ryan Reaves and a fourth-round pick. Also, the Knights covered 40 percent of Brassard's salary.
This trade greatly improves the Pens' center core. Think about it: Evgeni Malkin is truly a first-line center, but he centers the second line, and Brassard is a second-line center, but he will play on the third line.
Brassard brings 12 years of experience, along with 55 career playoff points.
This trade did come at a cost, but it is necessary for the Pens. With competition in the Eastern Conference the toughest it has been in years and the Crosby-Malkin era nearing its end, this trade was important.
The Pens did lose an experienced playoff defenseman in Cole, who will be replaced by Matt Hunwick unless General Manager Jim Rutherford makes a move for a defenseman. They also lost a very good prospect in goalie Filip Gustavsson, whom they could have either kept or traded in a different deal.
Also, the Pens lost gritty fourth-liner Reaves, which is not as important, but it does show the Penguins would rather have speed over grit, as they have utilized in their last two Stanley Cups.
Overall, this trade vastly improves their roster at the center position, but does potentially leave them a little short at defense as they make a run for a Stanley Cup championship.
About the Writer
Nathan Breisinger, Sports Editor
Sports Editor Nathan is a senior and this is his third year on the Purbalite. He plays hockey and baseball and he can be found watching, listening, or...