Celebrities, Expect the Unexpected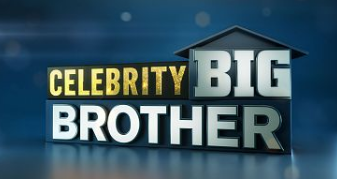 This is not your typical season, not your typical fans, and not your typical cast.
For the first time ever, the TV show Big Brother will host celebrities in the house. Julie Chen will be back to lead this special season, which starts Wednesday on CBS.
The name "celebrity" is stretched a bit with this short-run season, with some names not being so familiar.
The cast includes Omarosa Manigault, who went from Donald Trump's reality show The Apprentice to briefly working in his White House; former NBA All Star Metta World Peace; American Pie and Scary Movie actress Shannon Elizabeth; Sugar Ray singer Mark McGrath; Ariadna Gutierrez, who was mistakenly named Miss Universe for two minutes by Steve Harvey; and Brandi Glanville of Real Housewives of Beverly Hills, among others.
Many of these houseguests are not as famous as fans might have hoped, but the excitement of a new version of Big Brother should be fun for the fans. Big Brother has been enjoyed by many casual and hardcore fans, so expanding to celebrities should attract a much larger audience.
The house has been redesigned to accommodate the stereotypical celebrity life. The most popular house in America will now include a spa and a bar. Also, unlike regular editions of the show, there will be beds for everyone.
This is the first attempt at bringing celebrities into the American version of Big Brother in its 18-year run. Celebrity Big Brother airs in numerous countries including Australia and Great Britain.
The show will air several times a week, in what seems to be an attempt to challenge NBC, which has the Winter Olympics. The season's three-week run concludes Feb 25.
About the Writer
Austin Bechtold, Staff Writer
Austin Bechtold is a senior and this is his second year on the Purbalite. He can be found on the boys volleyball team, at major sporting events, and always...