Timberlake's Super Bowl performance was legendary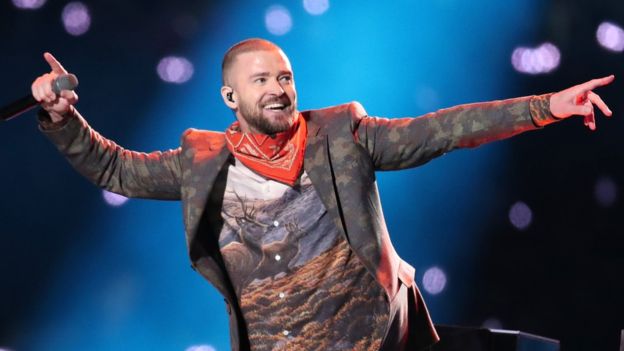 Justin Timberlake's Super Bowl performance, featuring some of his greatest songs and always incredible dancing, lived up to expectations.
Moving all across the stadium — underneath the seats, on the field, and even into the crowd — Timberlake showed a lot of versatility. He sang a ballad tribute to Prince while playing the piano, hit an impressive run, and danced in sync with his professional dance squad.
With all of those features, it's hard to discern how people could complain about the performance. But as the age of the Internet evolves, it's apparent that people find a way to slander just about anything.
Complaints range from the absence of NSYNC or Janet Jackson, or that Timberlake did too much dancing.
The reason that neither NSYNC nor Jackson made an appearance at the most-watched event in American television is that both lack relevance. Simply, if this were two decades ago, maybe it would be more appropriate for NSYNC or Jackson to participate.
And the public should be reminded that NSYNC was reunited with Timberlake during the 2013 VMAs. The reason so many can't recall this performance is because it was frankly depressing. Understandably, reminding America that the boy bands of yesteryear are now middle-aged isn't the vibe Timberlake wanted to communicate with his halftime show.
Also, Timberlake favored dance over singing obviously because he is a phenomenal dancer, unlike other halftime performers. He wanted to show a strength he has that others don't. And besides, he incorporated a ballad with the Prince tribute that showcased his vocals beautifully and removed the distraction of dancing.
Overall, people need to stop their complaining about Timberlake's halftime performance. The only disappointing aspect of it was his questionable outfit.
Timberlake gave a colorful and diverse show, showcasing his many talents. What more did America want?
About the Writer
Avery Greenaway, Multimedia Editor
Avery is a senior and this is her third year on the Purbalite. She's always in the mood for some quality sushi, and is very adamant about her preference...