Migos Culture II disappoints fans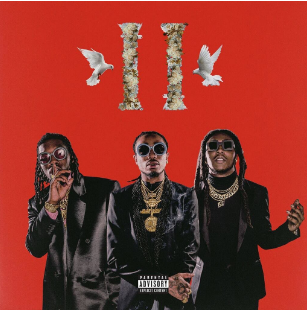 The release of the new Migos album, Culture ll, initially had their fans excited.
The album includes features by popular rappers such as Drake, 21 Savage, Gucci Mane and many other hot artists. All the hype and success Migos had from their previous album, Culture, had many wondering if this one would meet the expectations.
Unfortunately, Culture 2 does not. Many of the songs sound alike and are not as good as the songs from the previous album. After the first half of the album, songs get repetitive.
Compared to the first album, the beats of the second one seem inferior. The mediocre lyricism of many of the songs further lowers the quality of this album as well.
However, this album does start off strong with the first few songs, "Higher We Go," "Supastars," and "Narcos." These songs break off and stand out from the usual sound that is offered throughout Culture II.
Despite those songs, though, this album lacks quality. Fans will be disappointed with the release of Culture II.