12 (School) Days of Christmas: Benefits of online and in-store shopping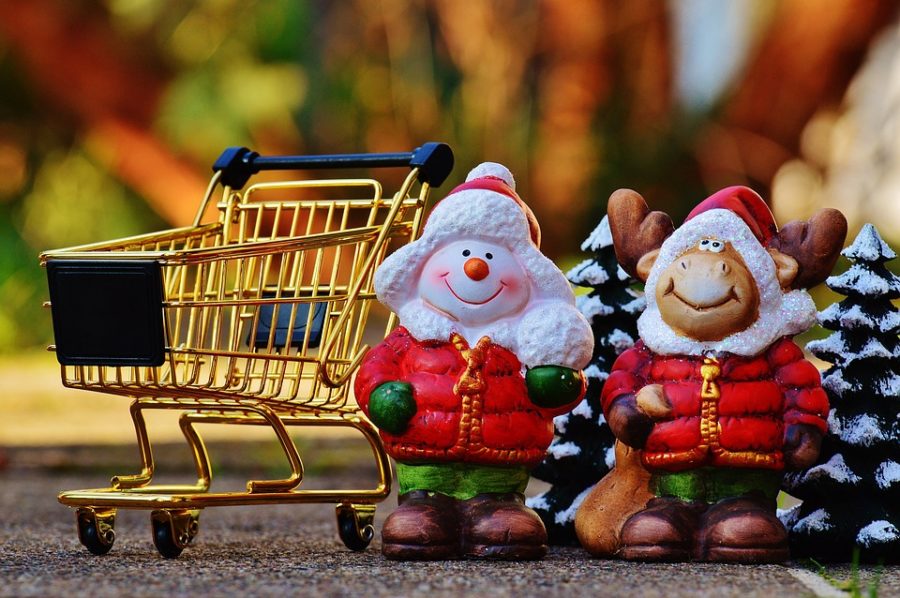 When Christmas comes around each year, there is an increase in competition between in-store and online shopping.
Throughout the holidays, deals can can be found both in store and online. However, many people have their opinions on where is better to shop.
In stores, customers are able to browse without having a specific item in mind, while online shopping is better if shoppers are looking for a certain item. Also, in-store shopping allows shoppers to have their item immediately instead of waiting for it to be delivered.
Online shopping has the upper hand in some cases.
Going to the mall to shop can sometimes take hours. However, with online shopping, a shopper can sit in the comfort of home and browse through an entire selection of a store and only have to lift a finger.
The biggest disadvantage with online shopping comes with the delivery process.
Around the holidays especially, it is difficult when ordering online because shoppers have to worry about whether or not their gift will arrive in time for Christmas. In addition, there are sometimes complications with receiving gifts in the mail and some sites don't always provide a trustworthy shopping experience.
Another drawback with online shopping is the shipping and handling. While this time of year shoppers can find some free shipping deals, they often must spend a certain amount of money to receive the free shipping.
Whether a customer's preference is to shop in store or online, the holidays never fail to  present some type of issue when purchasing gifts for loved ones.
About the Writer
Morgan Ott, Video Editor
Morgan Ott is a senior and this is her second year on the Purbalite. She is video editor for the website. You can find her listening to Hannah Montana...