12 (School) Days of Christmas: All Hallmark movies are exactly the same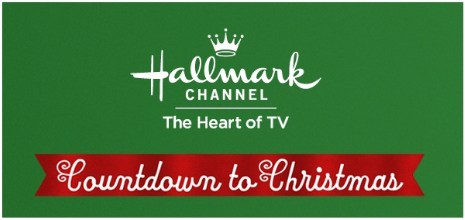 As every holiday season comes around, year after year the same festivities remain untouched. From Christmas tree decorating and gingerbread building, through visiting the same relatives each year for a gift exchange, holiday cheer has a sort of traditional formula to it.
The same can be said about Hallmark's seasonal collection of Christmas and holiday movies, commonly known as their "Countdown to Christmas." Hallmark regularly comes out with around a dozen holiday-themed movies this time of year, yet they all encompass an identical plot, making them appealing, yet equally frustrating.
To summarize most of these festive plots, the movies typically are set in a small town with an aggressively quaint name, which the actors will repeatedly mention throughout the film, making the storyline seem even more far-fetched. There is usually a family business failing, forcing the main character to leave his or her job and come home early for Christmas break.  
Dead relatives or spouses have been a common theme among these holiday specials, making viewers feel sympathetic toward the main character, who is coping with loneliness during the most wonderful time of the year.  
Additionally, it's hard to leave out an important Christmas character or landmark like Santa Claus or the North Pole.  Sometimes Santa grants wishes to young children or even the adults struggling with a central conflict, but typically Santa plays a part in the overall Christmas miracles that always take place in these classics.
Some viewers are repulsed by the idea of cheesy Christmas movies, while others are hopeless romantics at heart and actually enjoy the repetitiveness themes of Hallmark's holiday specials. Regardless, it's safe to say that with all the reasons to be cynical throughout the year,  there's something oddly comforting about knowing that these movies aren't going anywhere, until the next Christmas season of course.
These heartwarming movies are meant to bring a yuletide feeling and a sense of family. And just like family, Hallmark Christmas movies are silly and awkward, and we sometimes get sick of them. But we always come back.