Cole may be on Penguins trading block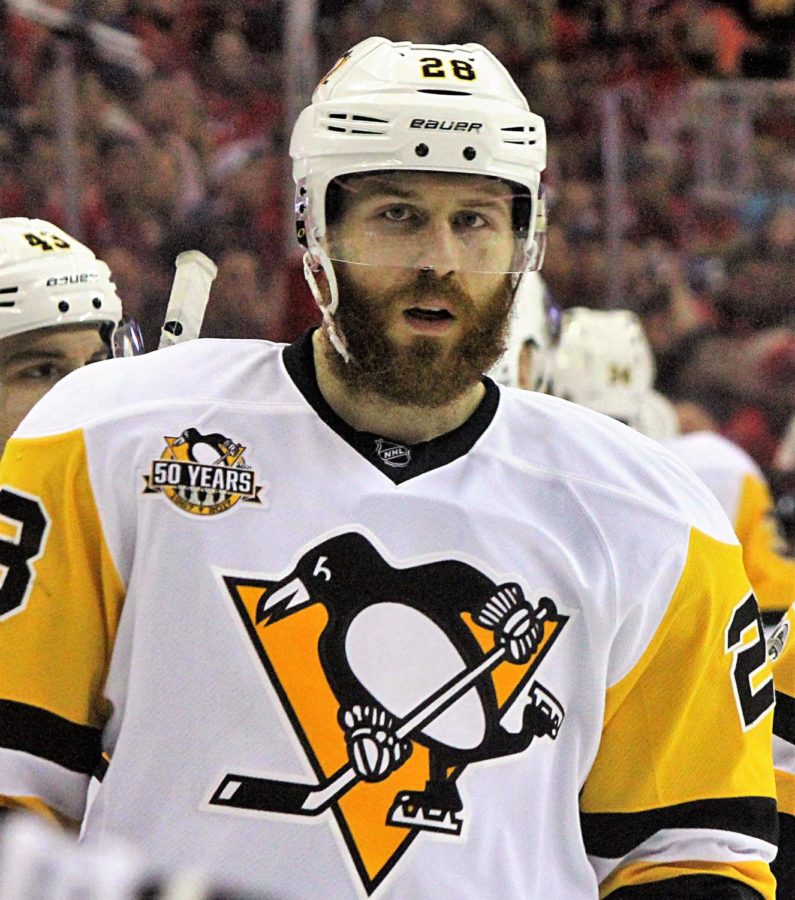 The Pittsburgh Penguins have won the ultimate prize in hockey, the Stanley Cup, for the past two seasons with defenseman Ian Cole serving as a big contributor.
And yet, rumors persist that the Pens are seeking to trade Cole.
Cole blocks many shots in every game and takes a large amount of hits per game that other guys do not. With the team's total numbers of goals against this year a bit higher than prefered, trading a defenseman like Cole would not be in the Penguins' best interest.
He has not been playing for the past few games because the coaching staff did not want him to get an injury to lower his trade value.
Cole will be a free agent at the end of this season, and the thinking is that the Pens cannot afford to sign him to a new contract, so they could trade him and get something for him now. There are also rumors that Coach Mike Sullivan and Cole do not get along very well, so this may also be a factor in the attempt to trade him.
Cole came to the Penguins March 2015 from the St. Louis Blues in exchange for Robert Bortuzzo. The city was not behind this trade for a long time, but Cole ended up proving himself in the 2016-17 season with a career-high of 26 points.
Along with his personal best season so far, Cole has helped the team become back-to-back Stanley Cup champions.
Cole has been an important part of this team, and the Pittsburgh Penguins cannot afford to lose another shot blocker like him.
Over the summer, centerman Nick Bonino was acquired by the Nashville Predators through free agency. Along with Bonino, right wing Chris Kunitz was acquired by the Tampa Bay Lightning via free agency as well.
Both of these players along with Cole are known for blocking shots and getting the puck out of the corners.
With goaltender Matt Murray out with a lower body injury, and rookie goalie Tristan Jarry filling in, the Penguins are not in a good place to lose a key defenseman.
The Montreal Canadiens and Toronto Maple Leafs have expressed interest in Cole, so rumors say Cole could be traded this week.
The Canadiens are in need of defense because they are off to a rocky start with their star goaltender Carey Price injured. They do not have the strongest offense either, so they need a capable defense to have a successful season.
If the Penguins traded Cole to the Toronto Maple Leafs, they have the chance to receive center Tyler Bozak, who is an assistant captain now.
Since the Penguins are looking to trade Cole, they should be looking for another defenseman to shore up their team defense.
About the Writer
Natalie Zgurich, Sports Editor


Sports Editor Natalie Zgurich is a senior and in her third year on the Purbalite. She is most likely on the tennis court or walking her dog. She also...