Chromebooks begin new era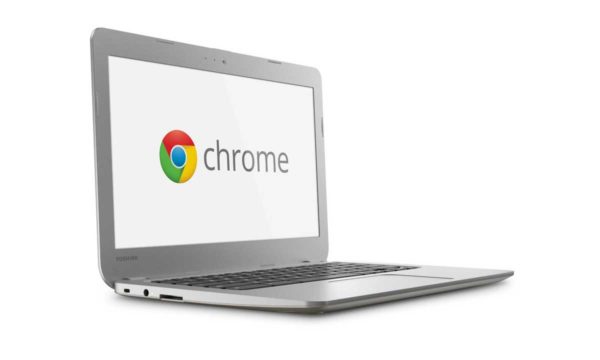 When sophomore Bailey Golvash's phone was stolen last year she was left not only fearing for her device, but also about some online classwork she needed to finish.
"It would have been helpful if I had had the Chromebook then," Golvash said. "I'm happy that is no longer something for me to worry about."
Now that the Chromebooks are here, students and teachers have been busy incorporating them into daily classroom use.
Some teachers are using Socrative, a site that allows students to take and submit quizzes and polls right from their Chromebooks.
"It's a very quick way for us to get the warm-ups done when they first come in the classroom," social studies teacher Katie Temme said.
Another plus is the preparation for a more technologically advanced workplace.
"They allow students to do things that previous generations simply didn't have the opportunity to do, such as online collaboration and video editing," social studies teacher Chris Reilsono said.
District Director of Technology Dr. Janeen Peretin said the Chromebooks have had a positive impact on the way classes are taught.
"Both teachers and students have expressed positive sentiments about the Chromebooks so far," Peretin said. "Teachers appreciate the availability of the devices, which has taken away the stress of scheduling time in the computer labs."
District computer technician Adam Nuhfer said the online statistics show the Chromebooks are being used a fair amount in each class.
"The stats are positive and there haven't been many complaints," Nuhfer said. "Only a handful have been broken. They are doing well so far."
Class assignments can now be posted on Google Classrooms and textbooks can be found online. This allows students to easily access their work during class and at home. It also lessens the use of paper, saving money and trees.
"I like how they are light to carry and we don't have to carry as many books as before," freshman Julia Wodarek said.
Another advantage is the instant access to information.
"I really like that whenever we have a question in class that we can't answer, we can go on the Internet and have the answer at out fingertips," senior Kierstianna Ballard said.
But other students said websites they need for school are blocked and the wifi isn't very dependable.
"The wifi is really bad and always disconnects. They are so slow," sophomore Emily Rauch said. "It blocks every website, like iMovie, so I can't even do a school project."
If the blocked websites are going to be used for school projects, Nuhfer said, then students just need to inform their teacher and a request can be submitted for the site to be unblocked.
Some classes do not have online textbooks, so students in these classes have more to carry now instead of less.
"I have all the same books and they're heavy. They hurt my back," freshman Olivia Greenaway said.
Other students were upset initially because they could not personalize the background screen for the Chromebooks. But Peretin said students now have that ability.
"We made a change which will allow students to customize their backgrounds," Peretin said. "Students must remember that backgrounds can only contain school-appropriate content, otherwise this feature will be disabled."
Initially, students had been aggravated by the fact that the Chromebooks only remembered the school's wifi. This problem, though, also was recently resolved, Peretin said.
"The change has been made to allow the Chromebooks to remember other networks and auto-connect," Peretin said.
Now when students originally open the Chromebooks at home and choose their wifi network, they will no longer have to re-enter the network once they are signed in.
About the Writer
Erin Fader, Design Editor
Erin Fader is a senior and the design editor for the Purbalite. You can usually find her either cheering on the Baldwin Highlanders or sitting in a cocoon...