Squiggly trend raises eyebrows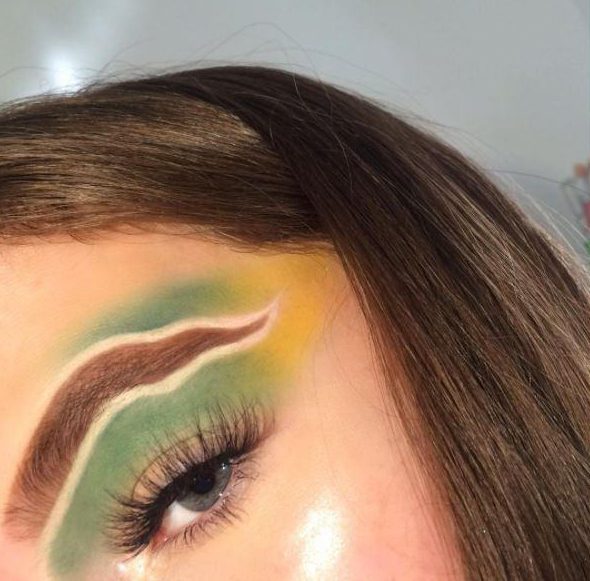 Squiggly eyebrows are the new hot thing on Instagram, and they are going viral. This confusing trend turns a person's eyebrows into wiggly lines.
Beauty influencer Promise Tamang recently uploaded the look on Instagram. She was inspired after seeing someone who photoshopped squiggly brows onto her face.
Tamang said she used washable PVA glue to flatten her brows and high-coverage concealer, then drew them on using a gel brow liner.
Soon after Tamang posted this look on Instagram, it went viral. Some people thought it was a joke at first, but soon enough, photos began popping up of people making their own looks using the squiggly brows. Gurus are matching the brows with bright and colorful eyeshadows and lipsticks.
One beauty guru created squiggly lips and eyeliner. Squiggly lips creates an optical illusion type of effect using lip liner, while the eyeliner is the same just with the squiggly effect. Both can be paired with the brows.
Squiggly brows were not the only eyebrow trend that happened this year. A few months ago there was an eyebrow trend called feather brows.
These brows take on a feather-like look with the hair parted down the middle, which requires a glue stick to achieve the effect.
The world is pretty much split when it comes to this odd new trend. While some congratulate these beauty influencers on their creativity, others think squiggle brows and lips are just ridiculous.
Many people admitted they would not wear it themselves but they support the concept.
Eyebrows have certainly changed throughout the years, from thin to thick to now, squiggly.
Photo via Wikimedia Commons under Creative Commons license.
About the Writer
Astrid Senko, Multimedia Editor
Astrid Senko is a second year staff writer and a first year multimedia editor. She is a drum major and a full time band nerd. When she is not on the field...