Opinion: Moon, Dr. J, Lemieux changed their sports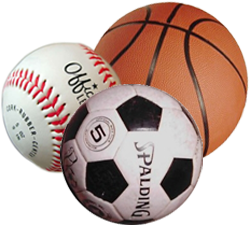 There's always a discussion about the greatest athletes from each sport. However, some of the most revolutionary players are often overlooked. These athletes truly epitomize the phrase "game changers."
Warren Moon was first of all a phenomenal quarterback, but also a man who helped pave the way for the black athlete. Moon was passed up by the NFL draft, as no one at the time believed that there could be a black quarterback. After a couple of record setting seasons in the Canadian Football League, Moon would come back to the states and help rejuvenate a weak Houston Oilers (which is now the Tennessee Titans) franchise.
When he was traded to Minnesota, the Oilers collapsed, but Minnesota would do great with Moon and Chris Carter taking over the offense. Moon would become the first black quarterback to be inducted into the Hall of Fame. Although he is often overlooked by fans of Marino, Elway, and Montana, he was able to take over the league like no one before.
The NBA  has had many players who dominated while bringing their game to the air, going for flashy dunks and difficult layups. Julius "Dr. J" Erving was a  revolutionary player. In the now famed Rucker Park in Harlem, Erving would show off his amazing above-the-rim abilities, helping create the high-flying game that fans know today.
Without Dr.J, there would be no Lebron James, there would be no Shaquille O'Neal, and there would be no Michael Jordan. All of these players were masters of playing above the rim, and owe it to Dr.J for bringing it into the mainstream.
A great athlete often overshadowed by the great Wayne Gretzky, Mario Lemieux was truly a game changer of his own. Never before had there been a player with the combination of talents that he had. Lemieux had explosive speed and had great eye-hand coordination as well.
Lemieux also did something that no one had ever done before, and that's turn the Pittsburgh Penguins into winners. Just like Joe Greene did for the Steelers in the '70s, Lemieux was able to turn the Penguins of the '90s into a dangerous team, winning two Stanley Cups in a row.
Lemieux is also a survivor of Hodgkin's Lymphoma, missing a great chunk of playing time. One can only imagine what he could've done if he had more action. Needless to say, though, Mario changed the game of hockey and even through the struggles was still able to put up incredible stats, and many would take him over Wayne Gretzky any day.
Photo via Wikimedia Commons under Creative Commons license.
About the Writer
Jaiman White, Multimedia Editor
Multimedia Editor Jaiman White is a senior and this is his third year on The Purbalite staff. Jaiman can be seen in his natural habitat, in the back corner...