Scrunchies make a comeback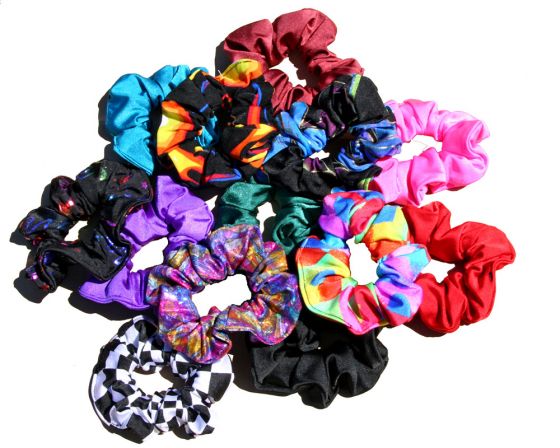 Scrunchies are no longer what girls wear just to go to bed. The scrunchie is making a comeback.
In recent months, more and more people have scrunchies on their wrists and in their hair.
Scrunchies do serve a good purpose in that they do not leave the ever-annoying ponytail bump that a regular hair tie leaves.
They make it easier for girls to switch from their hair up to their hair down. They do not hold hair as tight, so the chance of leaving greasy hair goes down.
Scrunchies can be seen holding up all of the hair into a ponytail, or they sport the half-up, half-down look.
Scrunchies can also just work on the wrist as an accessory. Many girls match the color of their scrunchie to their outfit and wear it as a bracelet.
Scrunchies come in many different colors, with the most popular being white, black, and navy. Some can even match the velvet trend that is in right now.
Scrunchies can be dressed up with a nice outfit or dressed down with sweatpants or to go to bed.
Scrunchies are relatively cheap too, running anywhere from $3 to $10 for a pack of several.
The scrunchie trend is definitely making a comeback and is hopefully here to stay because of the convenience factor.
About the Writer
Natalie Zgurich, Sports Editor


Sports Editor Natalie Zgurich is a senior and in her third year on the Purbalite. She is most likely on the tennis court or walking her dog. She also...