Opinion: Pens going for 3-peat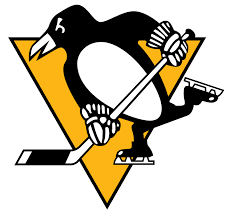 As of tonight the Pittsburgh Penguins will no longer be Stanley Cup champions but will be  defending Stanley Cup champions.
Winning the Stanley Cup twice in a row was very difficult, but winning three straight will be even more of a challenge.
The team is still voted by experts to be in the finals again this year, and as defenseman Brian Dumoulin said in an Instagram post: "I need a ring for the middle finger."
The team looks just as strong and talented as last year with only one big part missing: their former star goalie, Marc-Andre Fleury.
The entire city of Pittsburgh was sad to see Fleury go to the new Las Vegas Golden Knights, but his fans at least can hope he brings Vegas together with the same charm that he brought Pittsburgh together.
Other veteran losses includes centerman Nick Bonino, winger Chris Kunitz, defensemen Trevor Daley and Ron Hainsey. This means last season was the last time Pittsburgh heard the famous "Bonino, Bonino, Bonino" by Harnarayan Singh from Hockey Night in Punjabi.
The Penguins have acquired backup goalie Antti Niemi from the Dallas Stars. They also traded for defenseman Matt Hunwick from the Toronto Maple Leafs.
Pittsburgh hockey still has the two-headed monster, Sidney Crosby and Evgeni Malkin. Both of these players are predicted to have another season of outrageous scoring. The Pens still have young forwards Jake Guentzel and Conor Sheary who are often considered "Sid's kids."
Again, Pittsburgh is predicted to have a very offensive team with great numbers of scoring from all four lines. And, yes Phil Kessel is still a Stanley Cup champion and is most likely going to have another offensive frenzy.
Not only is the offense sharp, but the defense does not look in bad shape either.
Top defenseman Kris Letang is almost ready to make a return from a seven-month rest after neck surgery. Brian Dumoulin will be playing alongside Letang.
The Pittsburgh Penguins look to be en route for another impressive year and hopefully a 3-peat at the end of the season.
About the Writer
Natalie Zgurich, Sports Editor


Sports Editor Natalie Zgurich is a senior and in her third year on the Purbalite. She is most likely on the tennis court or walking her dog. She also...