Students walked for a worthy cause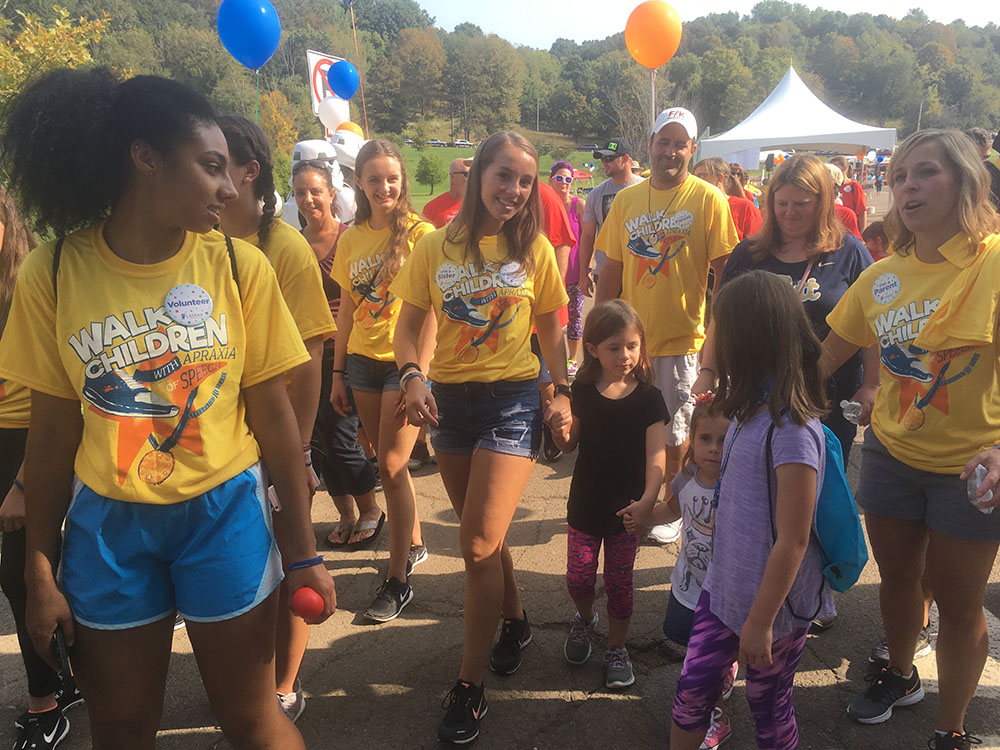 Many students sign up for volunteer work purely for National Honor Society hours or brownie points. But senior Emily Yosi's motivation for one particular volunteer event last weekend was much different.
Her little sister, Addison Farrell, was born with childhood apraxia of speech. Apraxia is a motor disorder in which individuals have difficulty with motor planning to perform tasks like speech, even though they understand the command when others speak. For children like Addie, learning to speak requires frequent sessions of speech therapy.
Yosi found out about a benefit walk supporting this cause through her mother, who is part of a nonprofit support group called Casana. Short for Childhood Apraxia of Speech of North America, this group offers training and support for parents.
As Key Club vice president, Emily obtained the help of the club and Baldwin's cross country team for participation in the walk, which was held last Sunday in North Park. Her day began at 8 a.m. with setting up carnival stations, and ended with completing the walk, holding her little sister's hand.
"The walk is also a great way for children with apraxia to connect with other kids going through the same thing as them," Yosi said.
Yosi's team, Addison's Army, raised more than $1,800. In addition, the Key Club raised $650 selling bracelets in school.
"The money that was raised for the walk went to a great cause. The donations provide iPads to children with apraxia, speech therapy, and other things that can significantly improve their way of life."
This year was the most profitable walk so far, raising $50,141 in total.
As this year was her first time raising money through the walk, Yosi is looking forward to returning with even greater success.
"I plan to do it in the future, and hopefully the number of participants will increase."
About the Writer
Devon Schroeder, Multimedia Editor
Multimedia editor Devon Schroeder is a senior and this is her second year on the Purbalite. She can be found running both on the track and away from her...