Matchbox 20 brings nostalgia to old fans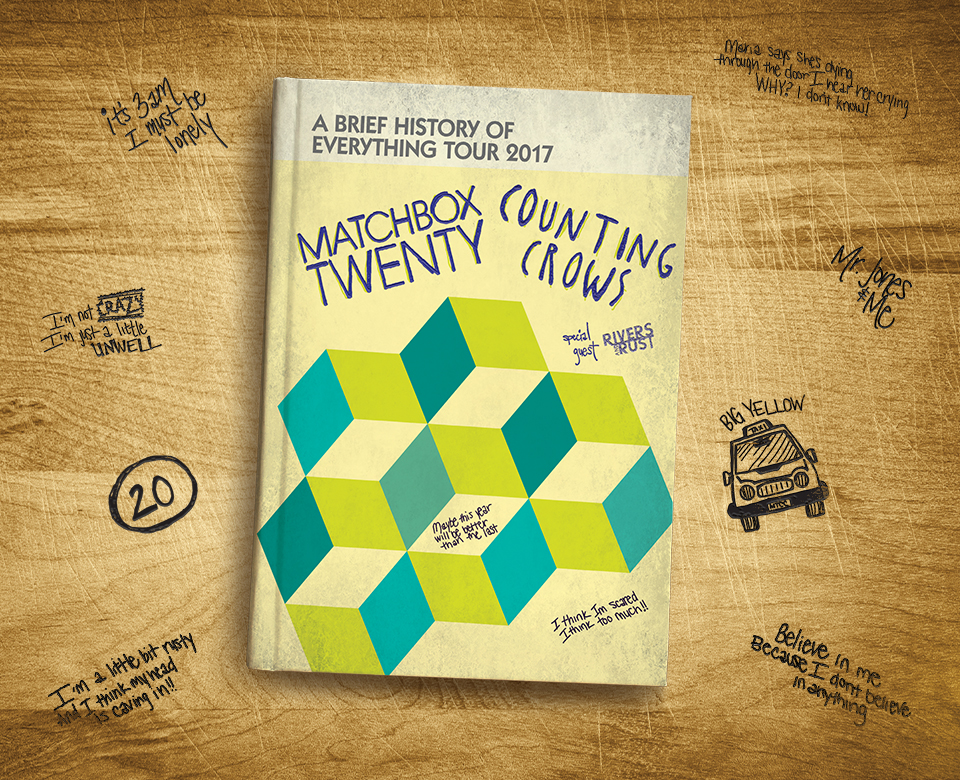 Rob Thomas really kicked it back to the '90s on Tuesday night at the KeyBank Pavilion, referring repeatedly to the venue as "Star Lake.
Many Pittsburghers will recall that old name, which dates back to before the name was changed, and then changed again.
The concert began with Counting Crows and lead singer Adam Duritz, who was wearing his large, dreadlocked wig. Of course, that was only for the fans who could get into the venue on time, instead of having to wait to park for nearly an hour.
Rob Thomas and his band, Matchbox 20, later came on stage and began with "Real World." It got the audience on their feet and had them singing along.
Through the concert, Thomas and guitarist Kylie Cook showed their obvious talent; even 20 years later, they sound the same.
In 1996 Matchbox Twenty released their first album, and from that record the band played the hits "Push,"  "Real World," and "Back 2 Good."
The band also performed other older hits, such as "If You're Gone" and "How Far We've Come," and one of their most recent hits, "She's So Mean" which was released in 2012.
While Thomas did point out that it was just a Tuesday night and not a weekend, the band certainly played like it was, and fans picked up that same vibe.
The concert was clearly aimed at an older audience, but any fan of '90s music would have enjoyed their performance.
About the Writer
Prudence Nowicki, Multimedia Editor
Prudence is a senior and a third-year multimedia editor. She enjoys a majority of her time listening to K-pop, watching anime, K-dramas and enjoying all...