College World Series time nears, a treat for sports fans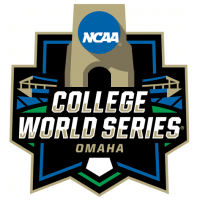 As another college baseball season comes to an end, there is one last big event to look forward to: The College World Series, hosted in Omaha, is arguably one of the most electric events in sports of the 21st century.
Some of the best teams that will be competing in the tournament are Wake Forest (47-10), Florida (44-14), LSU (43-15), and Clemson (43-17). All of these teams are heavy favorites to win it all.
Some teams flying under the radar are Dallas Baptist University, East Carolina University, and the University of Maryland. All three teams bring a lot of energy and grit everywhere they play. They also have a sense of fearlessness – a feeling that nothing can rattle them, and that can take them far.
The SEC has been dominating college baseball for years, and the conference will be expected to produce the winner this year. The SEC sent the most teams to the tournament with 10, followed closely by the ACC with eight teams.
It will be exciting to see future draft prospect Dylan Crews play for LSU throughout the tournament. He is projected to go first overall in the upcoming draft to the Pittsburgh Pirates.
With Ole Miss, last year's champion, not making the tournament, the door is open for any team to make a run at the championship.
Once the eight teams are chosen, they will be split into two sides of the bracket. They play it out, and the winner of each bracket will play in a best-of-three series championship.
Regionals begin today and run through Monday. Then super regionals will run June 9 to 12, and the College Baseball World Series will start on June 16.