15 School Days of Christmas: The Significance of the Biblical Christmas Story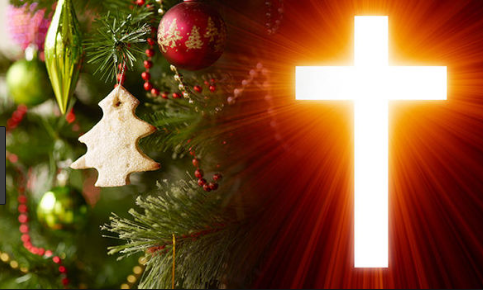 Hang on for a minute...we're trying to find some more stories you might like.
Many people who celebrate the holidays and Christmas usually have the idea of a big jolly character coming down a chimney to deliver presents and then fly back to the North Pole with a sleigh of reindeer. That's all fine and well, but too many people forget about the importance of the real Christmas story, centered around the birth of Jesus Christ.
There's something for everything in the original story of Christmas — even people who aren't Christian and those who don't identify with any specific religion
It wouldn't make much sense to start anywhere but at the beginning. Originally Joseph and Mary were arranged to get married in the town of Nazareth. It's important to realize that Nazareth was a tiny city where very little ever happened. It's kind of like the Cleveland of biblical times, as it was just a place with little hope for huge success and notoriety.
Suddenly Mary became pregnant through the Holy Spirit, and Joseph was instructed to name the child Jesus, which means savior. Spoiler alert: That's exactly what he was born to do.
The significance of that part of the story is that hope and promise can appear anywhere, considering that the son of God was born to two teenagers in a dusty little town.
Most women who are well into their pregnancies have problems just living normal lives at home. Mary would find herself traveling across the desert to the town of Bethlehem to take part in a census in their hometown. What pregnant couple wouldn't love giving up everything to travel by donkey only to find out there was no room for them in the inn. This part of the story just goes to show the kind of commitment to a cause that people should have when it matters most.
Seeing that Mary was due very very soon, Joseph decided to settle in at a stable where animals would eat and sleep. It's not necessarily the most ideal spot to give birth to a human child, but they did what they had to do. During this time an angel appeared to some shepherds as they tended to their flocks to tell them the news of the birth of a savior.
The shepherds and eventually the wise men would come to the scene of Jesus's birth in the manger and begin to worship the newborn king. They would give the young king gifts of gold, frankincense, and myrrh. This part of the story shows the generosity that tends to appear in people during the holidays.
The original story of Christmas shows the generosity and goodness that is in all people. It shows that hope and opportunity can appear to anyone anywhere. Most importantly, it shows the birth of a savior, and yet it serves as just a footnote to what he, Jesus, would go on to do for the people of the world, by eventually making the ultimate sacrifice and dying for everyone's sins.
About the Writer
Jaiman White, Staff Writer
Jaiman White is a junior and this is his second year on The Purbalite staff. If he's not fighting for his right to party then he's probably expanding...